A host of Swiss companies and institutions are currently working on innovations. Here, we focus on a few new
products and services with huge potential that are coming onto the market…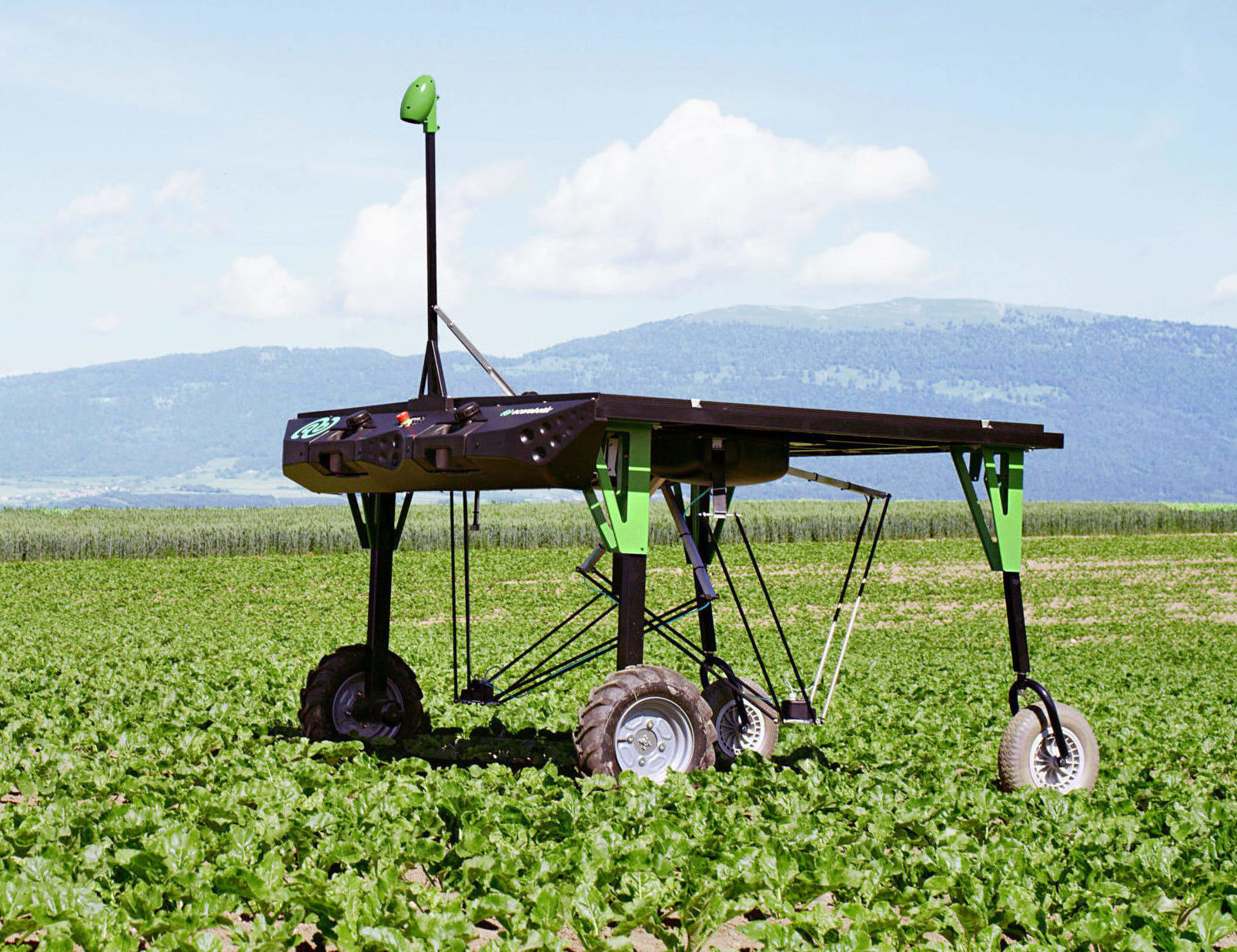 ECOROBOTIX
The development by ecoRobotix of the first fully autonomous weeding machine makes weeding operations more environmentally friendly and economical. This wheeled robot is powered by photovoltaic panels, and can treat up to 10 hectares per day. Its built-in algorithms enable it to make accurate, targeted applications of weedkiller. The net result is a 90% reduction in the amount of weedkiller used and a significant reduction in costs and environmental impact.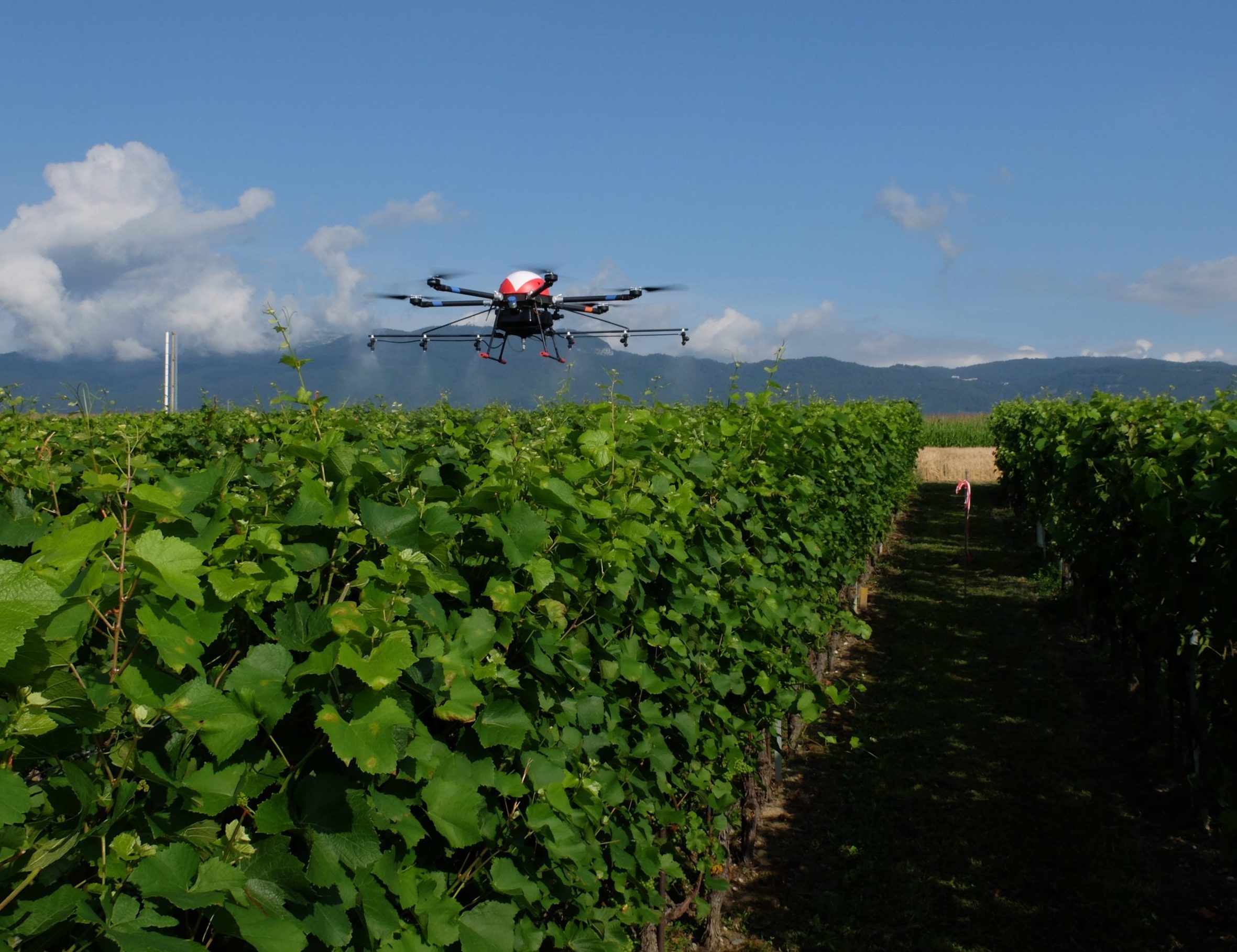 AGROFLY
AgroFly is developing a crop-spraying drone that is of particular use to vine-growers. The company aims to shape the environmentally responsible agriculture of the future, by applying the right products at the right time and in the right place. This technique reduces soil compaction and provides treatments that are more accurate and use smaller quantities of pesticides.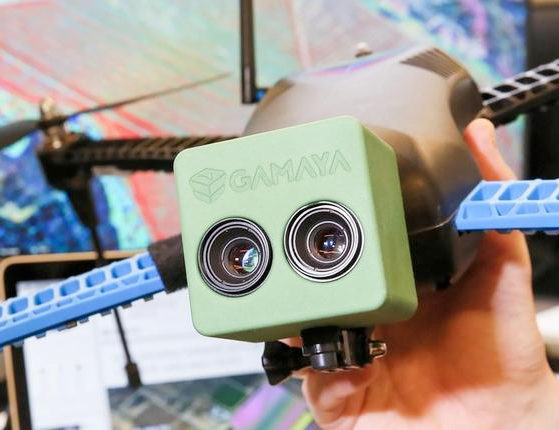 GAMAYA
Gamaya is developing an aerial imaging system that provides information on soil condition and composition. Using a small hyperspectral camera integrated into a drone, its technology provides large-scale crop diagnostics, particularly in relation to pests, diseases and weeds.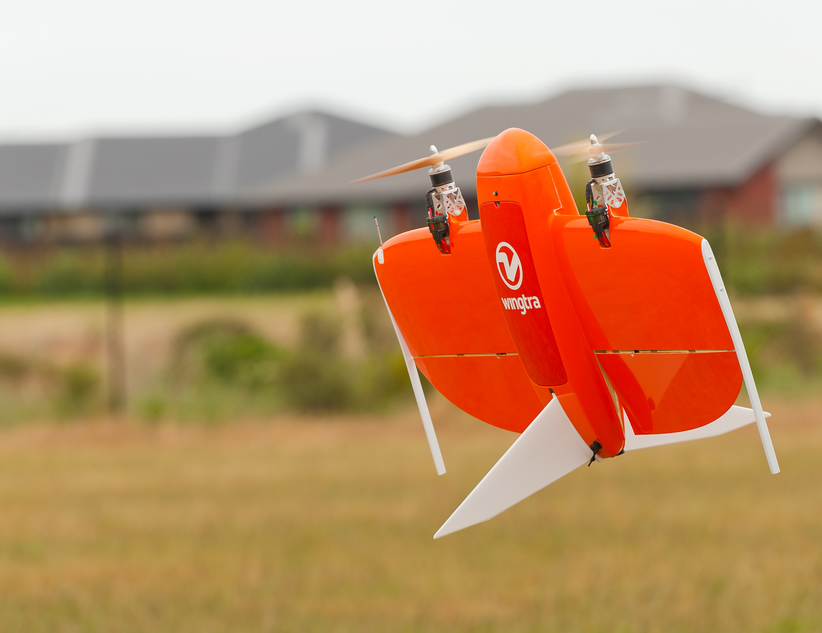 WINGTRA
The drones developed by Wingtra are fitted with multi-spectral cameras and sensors. They can therefore identify and quantify crop health problems, with an accuracy of one centimetre, at a very early stage.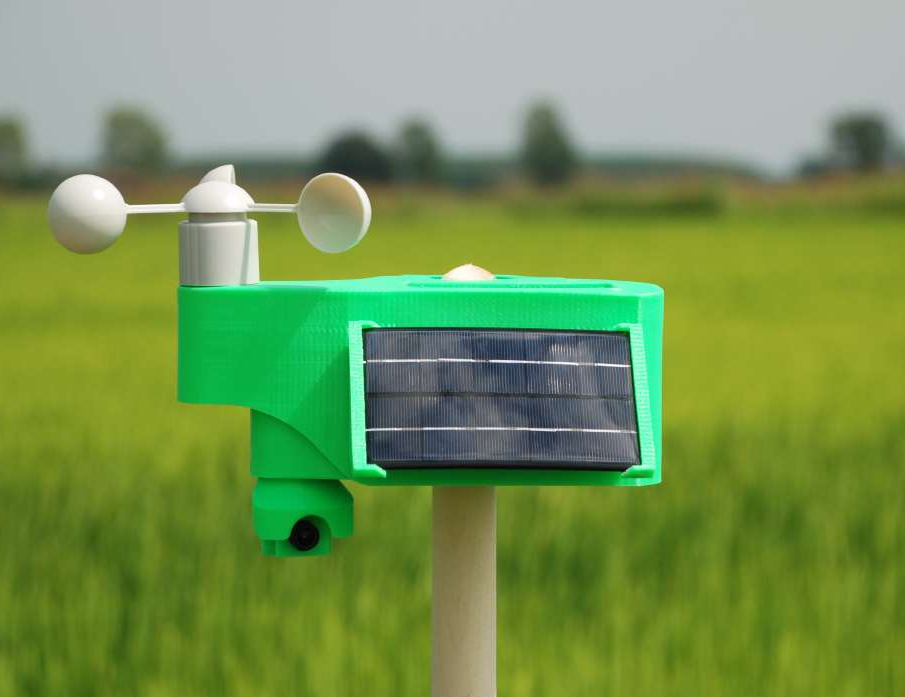 XFARM
xFarm is a platform created by farmers for farmers that makes it easier for them to engage with the world of digital agriculture. It simplifies data collection and analysis, reduces paperwork and makes agricultural products traceable. The platform is based on management software, in conjunction with in-field sensors. It also has modules for financial management, crop and fertilisation scheduling, agricultural product traceability, disease alerts, irrigation advice and farming weather forecasts.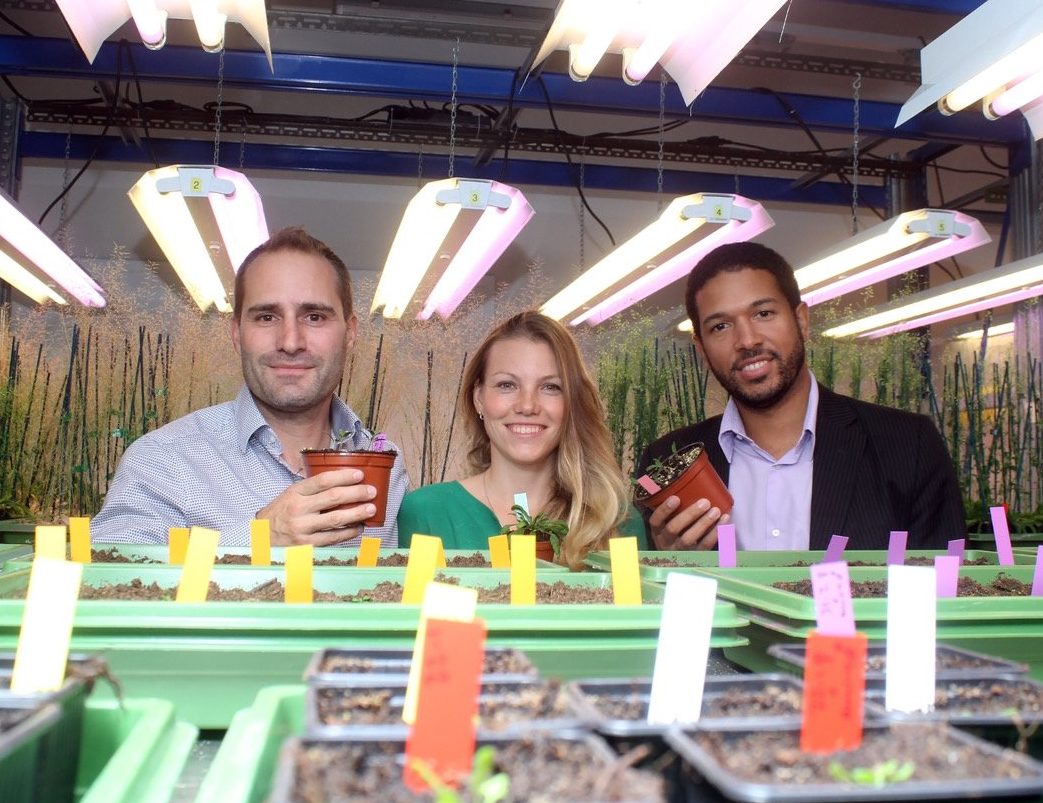 AGROSUSTAIN
AgroSustain offers a defence in the battle against moulds. It develops and markets natural solutions to halt and prevent the development of moulds on crops post-harvest. These products use plant-derived antifungal compounds and are applied to fruit and vegetables in sorting or packing facilities to extend their shelf-life.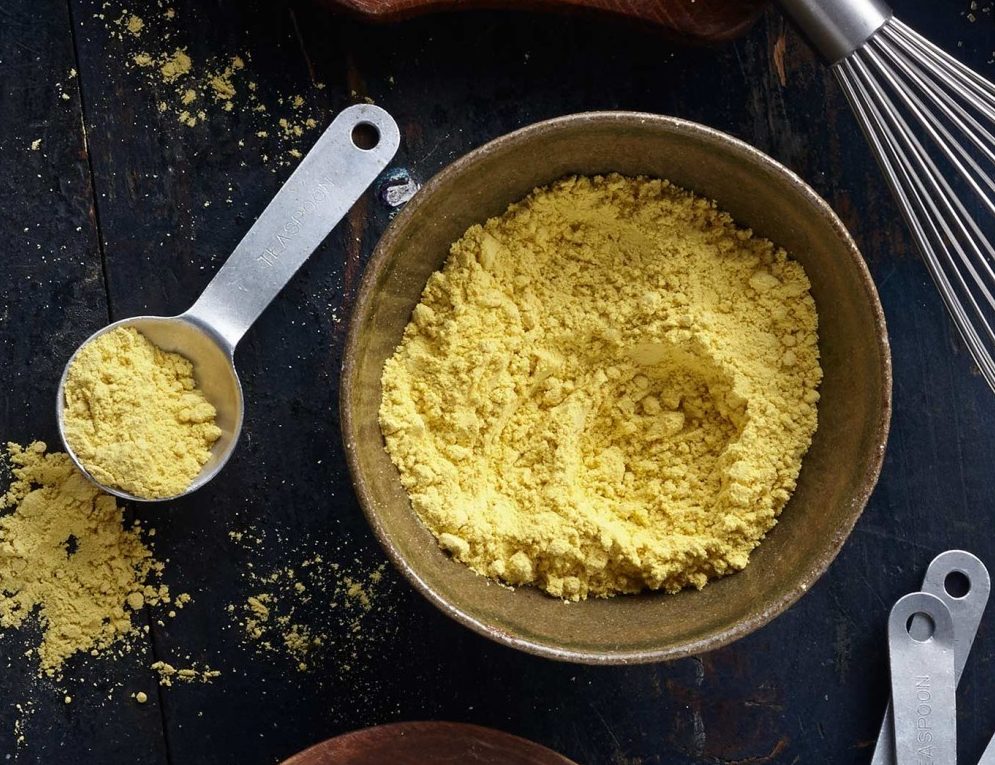 ALVER
Alver is a startup that sells innovative food products, including Golden Chlorella. This neutral-tasting algae powder contains 63% protein, making it the leader in its class. Production of this superfood requires just 2% of the arable land and 2.5% of the water required to produce traditional animal proteins. It can be added to fruit juices, sauces or vegetarian dishes.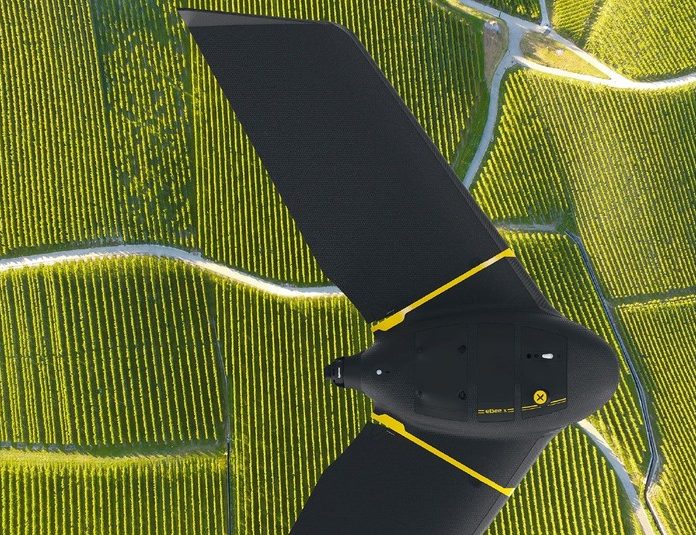 SENSEFLY
senseFly offers drone-based crop monitoring. The drones obtain high-definition images that are used by specialist software to produce models of the soils under cultivation (temperature, humidity, gradient, etc.). They not only make it possible to monitor plant growth and anticipate any problems, but also to predict yields, evaluate treatments or plan the drainage operations required for the next season.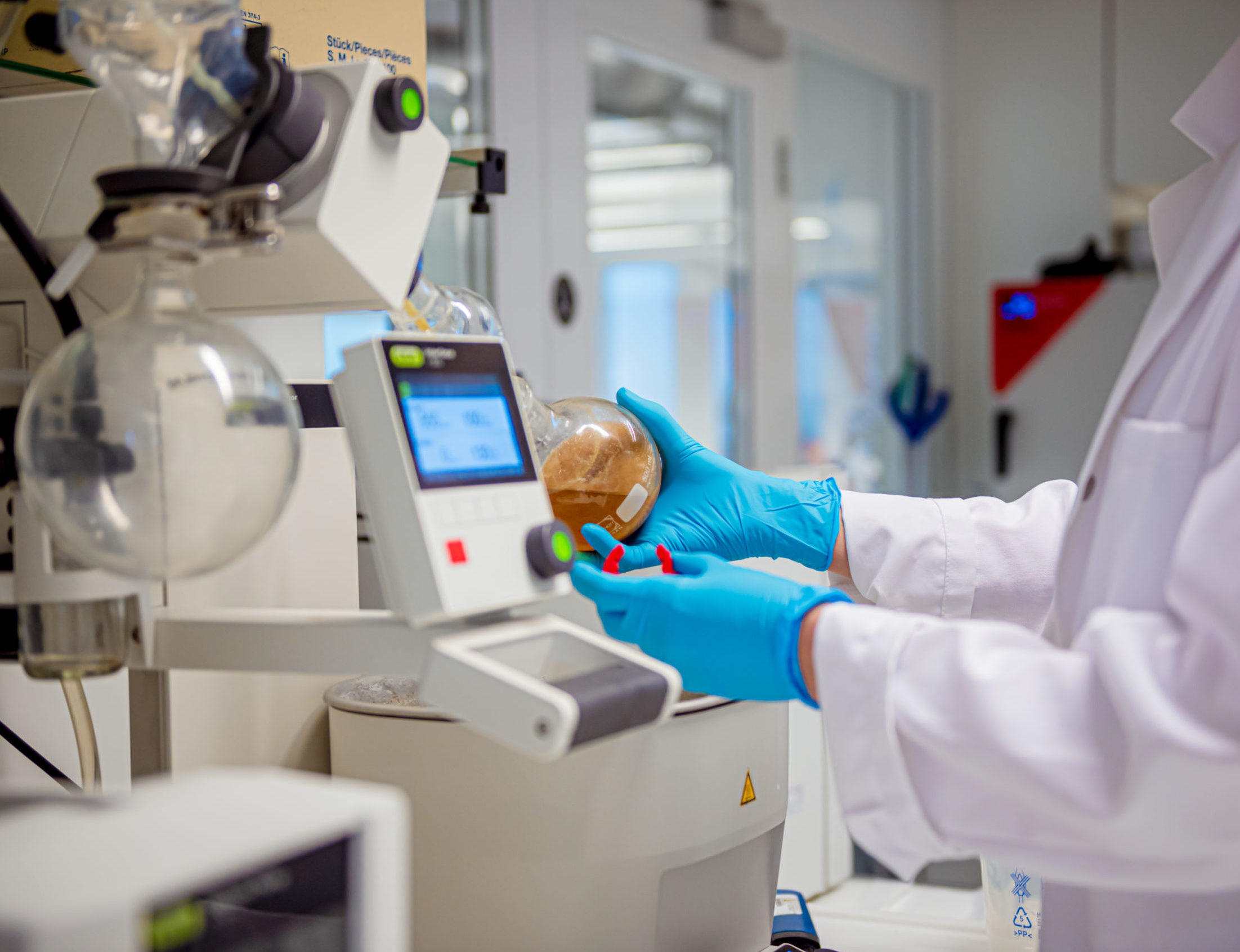 DEPOLY
The start-up DePoly has developed a chemical recycling technique for PET that is capable of recycling all containers – regardless of their original contents or colour – into their pure original constituents. This method saves nearly 7,000 litres of petroleum per tonne of PET produced and reduces the energy required to make new plastic by 66%.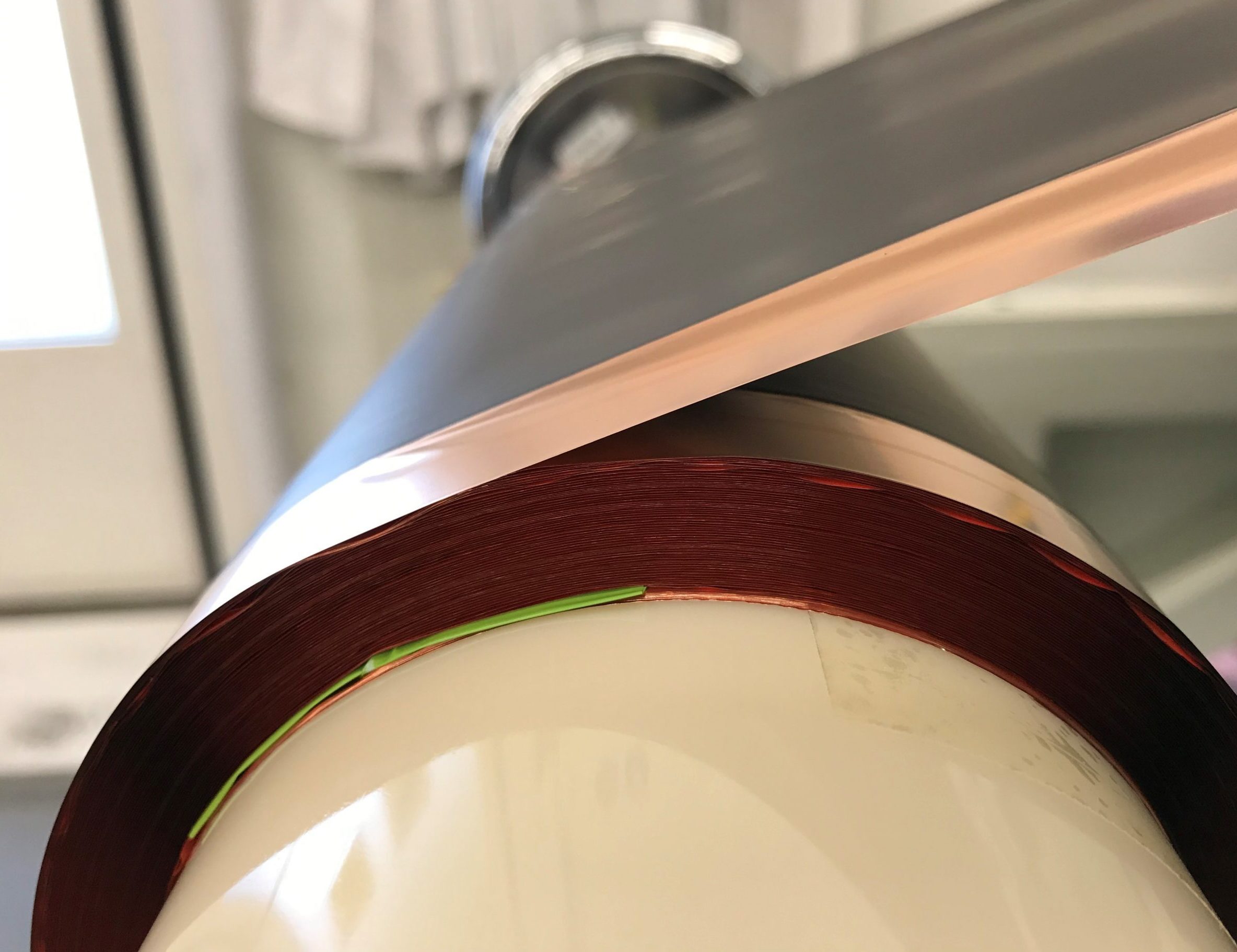 BATTRION
Battrion makes a new kind of batteries that cut charging times by up to 50%. What's more, when the batteries are charging and discharging they generate less heat, making them safer and longer-lasting. They are more powerful than conventional batteries, which makes them cheaper to use. This technology uses less-processed graphite particles, limiting waste and harmful effects on the environment.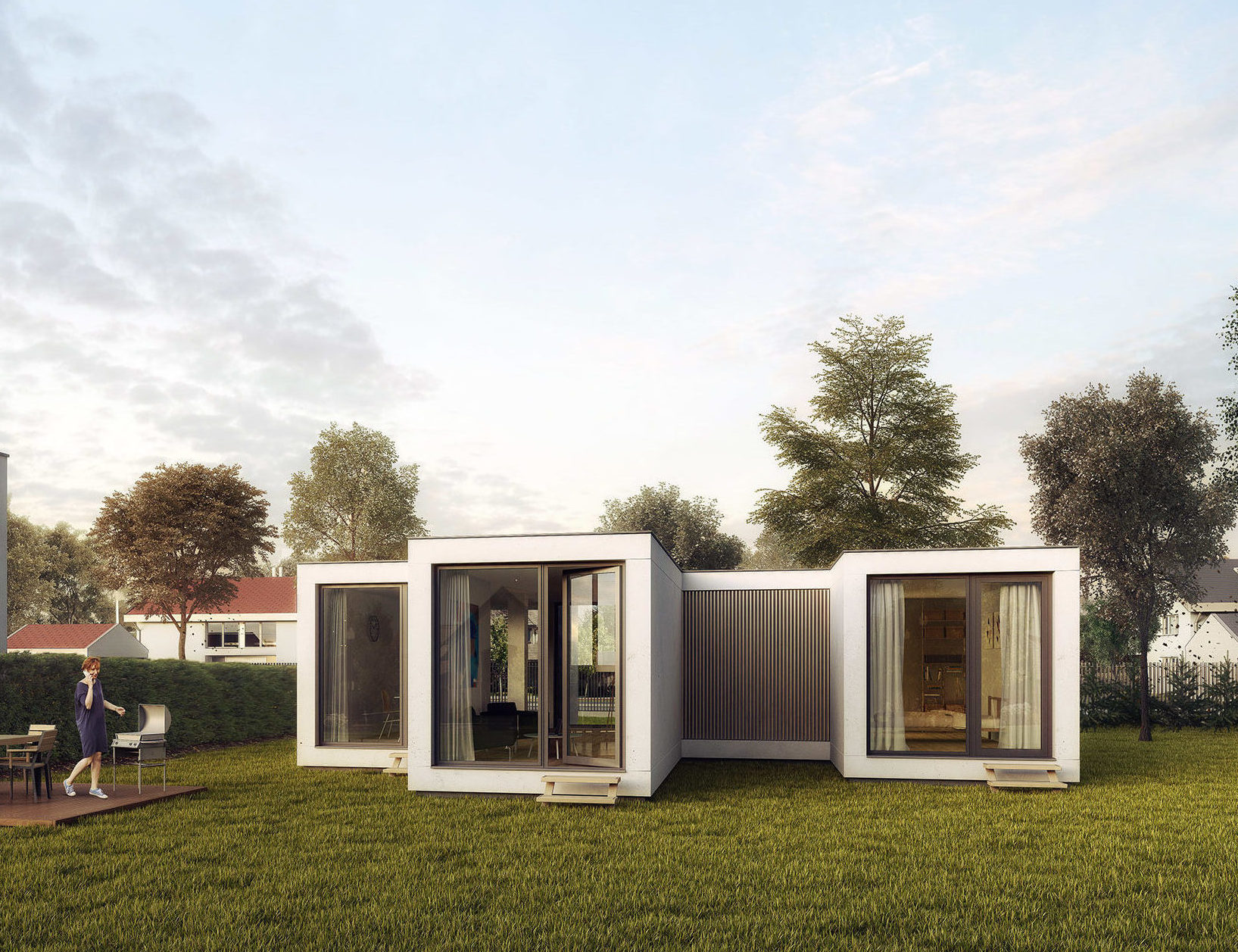 UHCS – USTINOV HOFFMANN CONSTRUCTION SYSTEM
UHCS is developing a modular construction system made of recycled plastics including PET. It is designed to be manufactured on an industrial scale and then quickly assembled into a cubic post-and-beam structure with load-bearing walls, which can be tailored to local building traditions. This system creates a high-quality environmentally friendly construction that reduces humankind's impact on nature.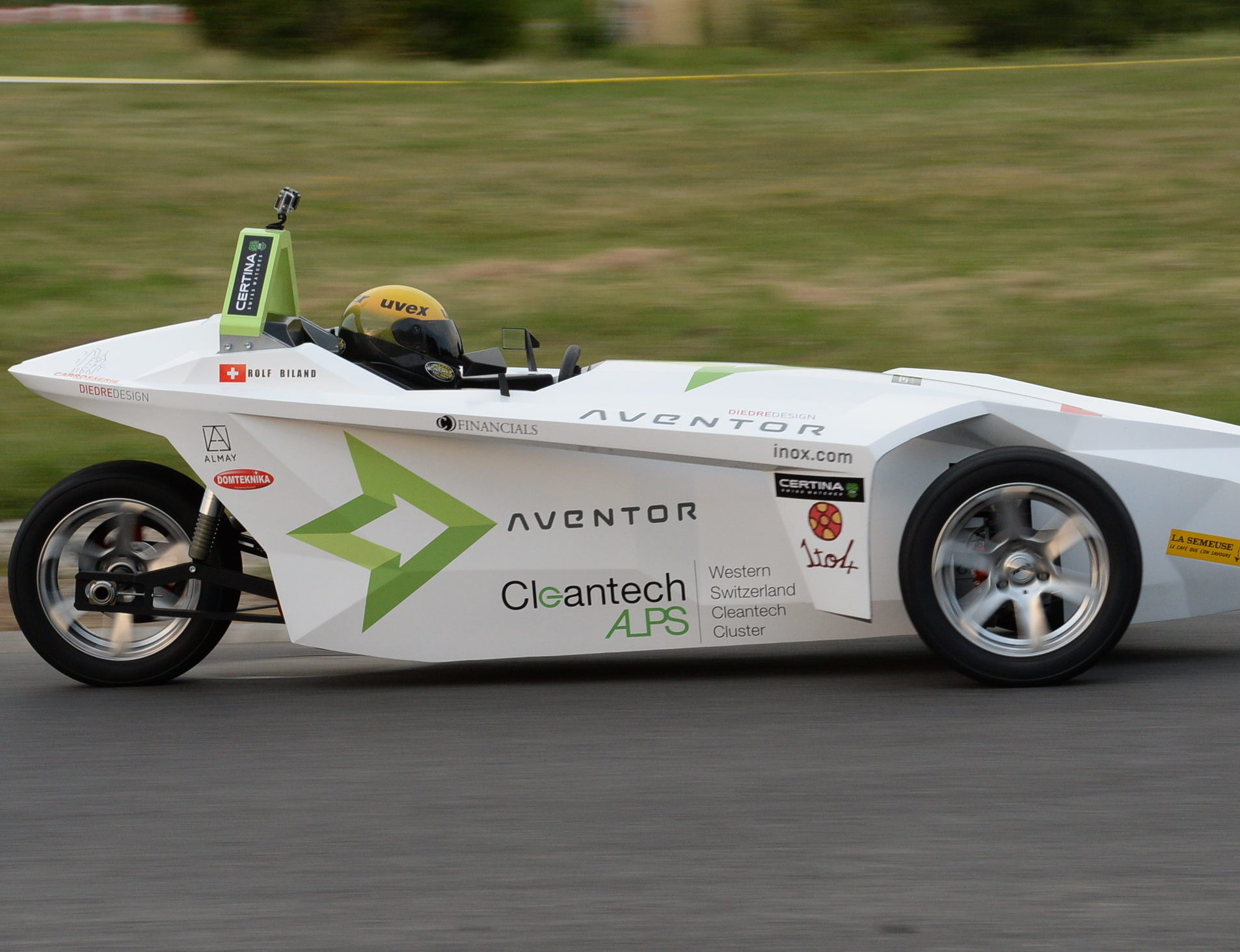 AVENTOR
Aventor is an ultra-light electric racing car made of biopolymers and advanced composite materials. It is designed to be exemplary at every stage of its life cycle. Not a single chemical is used in building or decorating the car, and it is constructed exclusively from recyclable materials. Aventor opens the door to sustainable motor sports.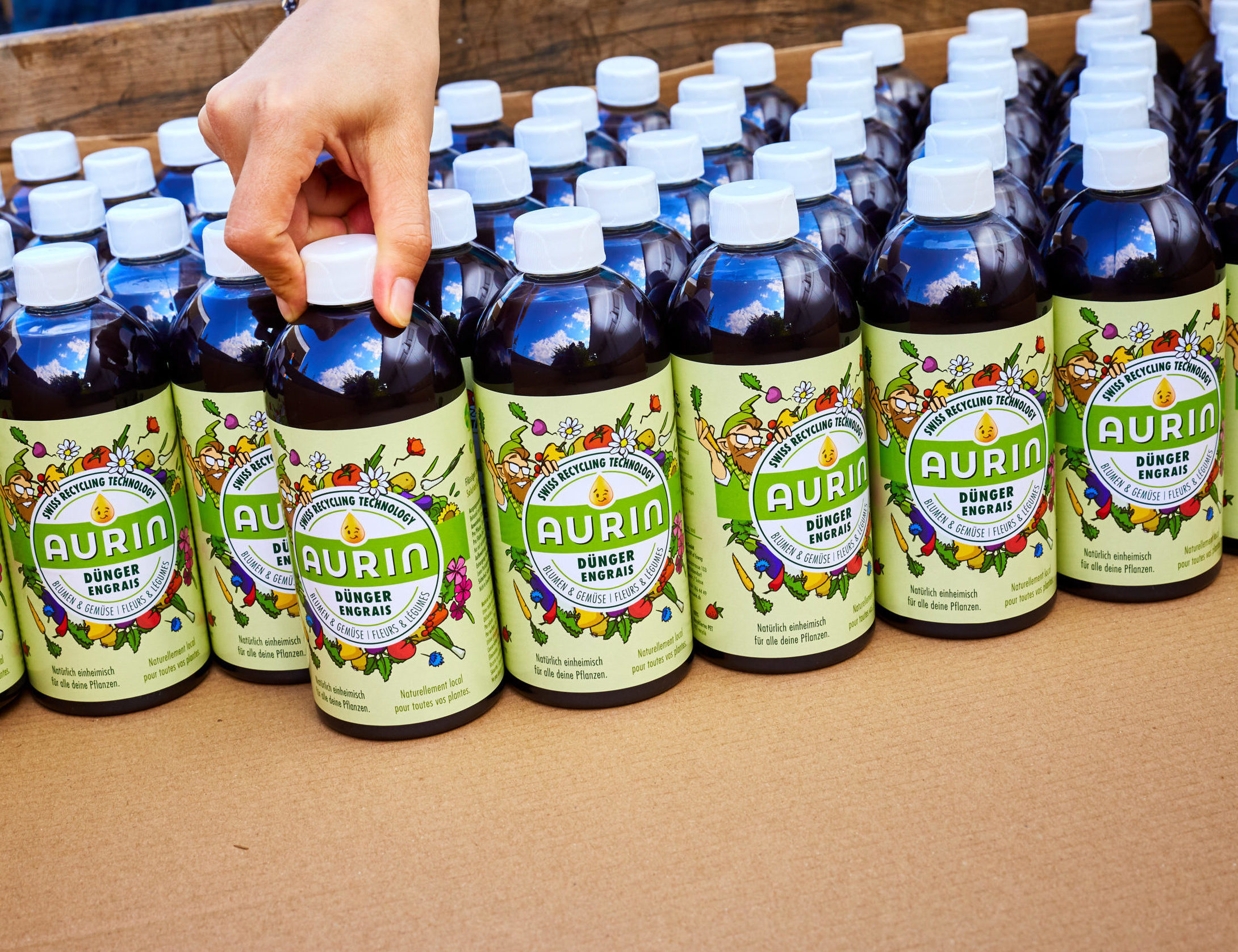 VUNA
Vuna has developed technology that makes fertiliser out of human urine. This makes it possible to process and re-use wastewater locally, which is of particular value in isolated locations. The treatment process removes drug residues, hormones and microbes while retaining all the useful nutrients. Vuna fertiliser can be used to fertilise vegetables and flowers, which makes it the world's first fully certified urine-based fertiliser.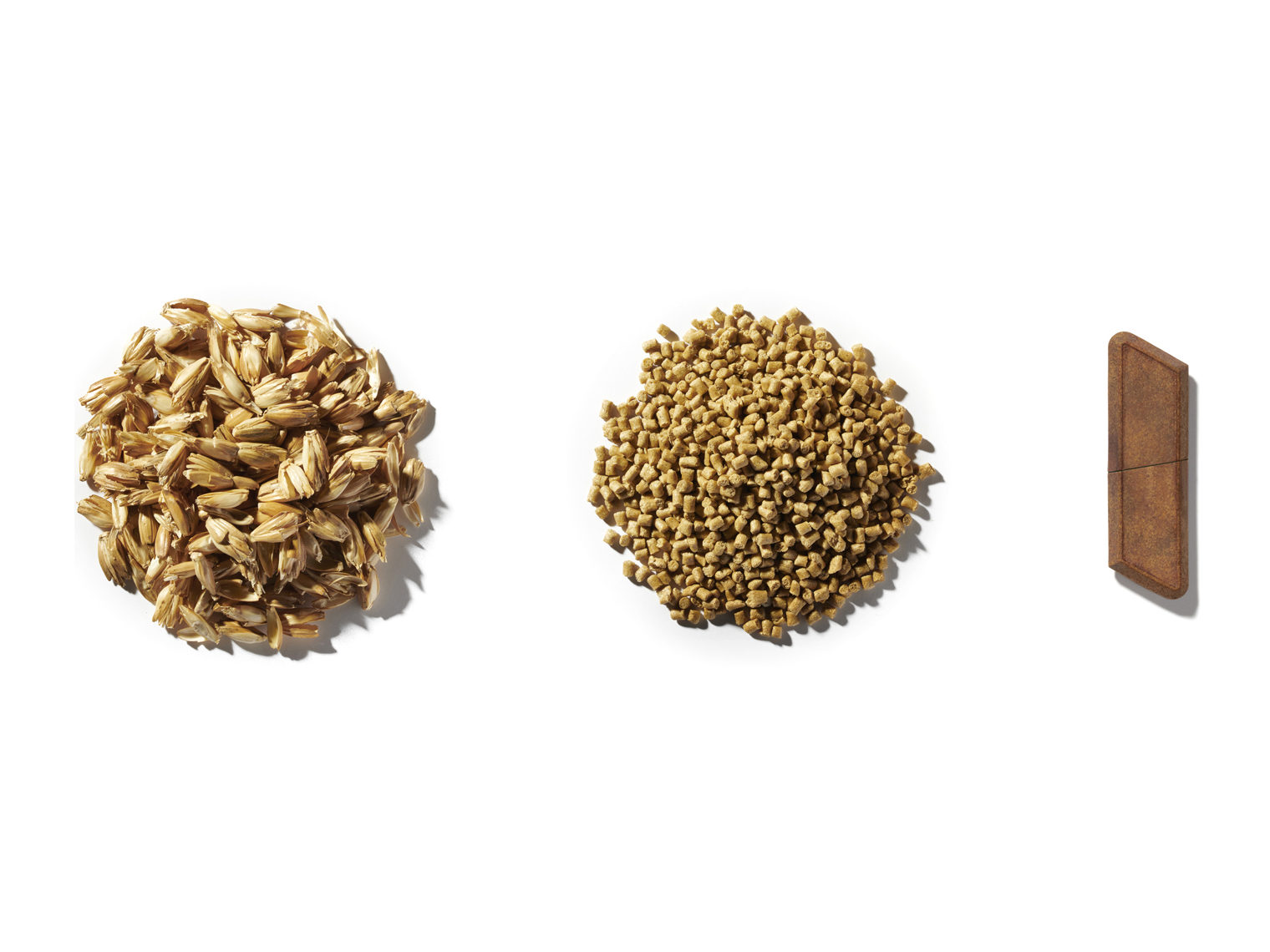 FLUIDSOLIDS
The start-up FluidSolids offers a sustainable alternative to conventional petroleum-based plastics. The company's new degradable biocomposite materials have a minimal impact on the environment. Their fibrous structure gives them flexibility, solidity and elasticity which can be tailored to suit. The materials can easily be manufactured on an industrial scale.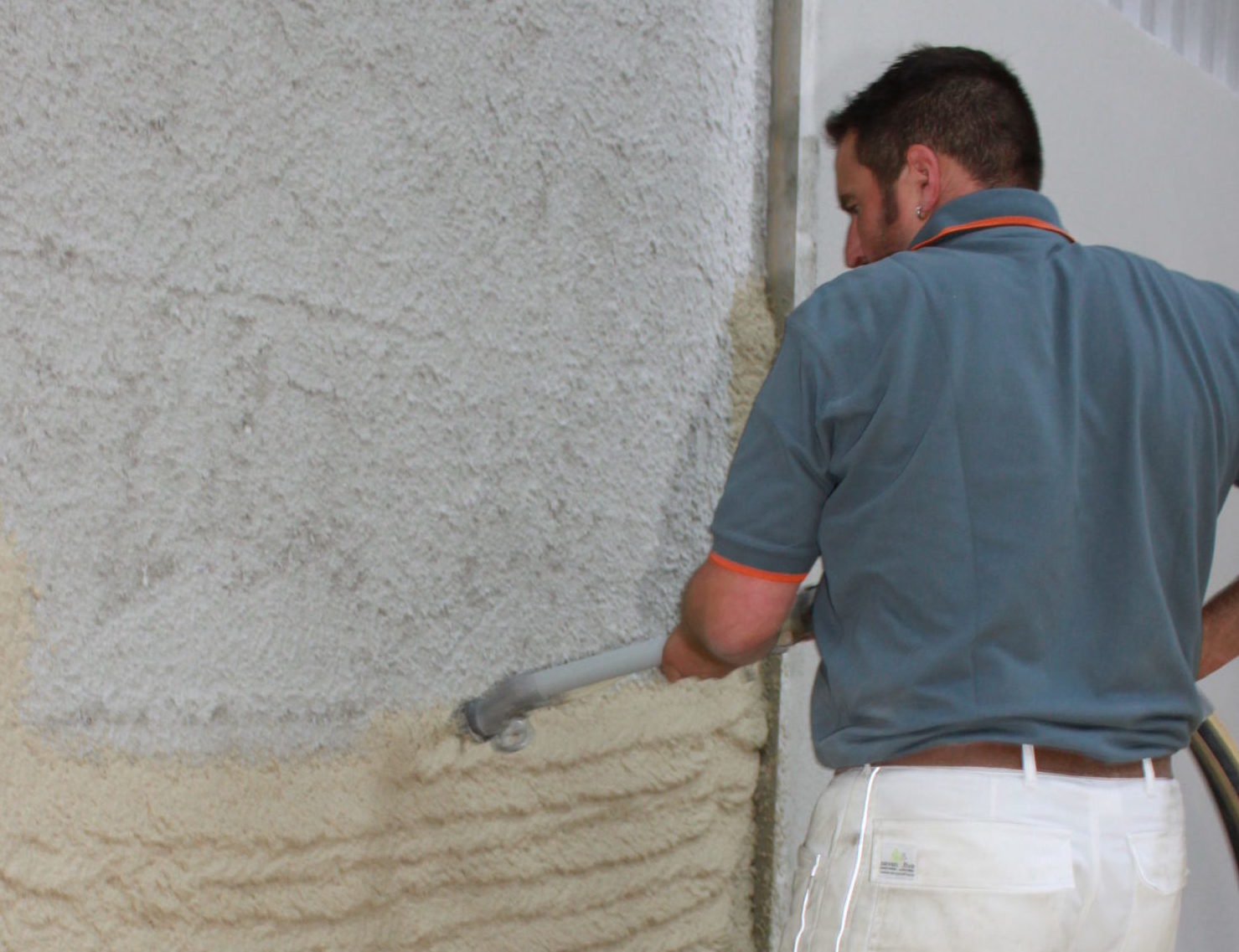 FIXIT
The company Fixit and the Swiss Federal Laboratories for Materials Science and Technology (EMPA) have developed a world first in the form of an insulating aerogel with a thermal conductivity of 28 W/mK. Dubbed Fixit 222, this thermo-insulating coating made up of more than 90% air is an effective insulator used mainly in refurbishing old apartment blocks and insulating historical buildings. Its mineral composition and high permeability to water vapour prevent mould formation. It is an eco-friendly alternative to polystyrene panels.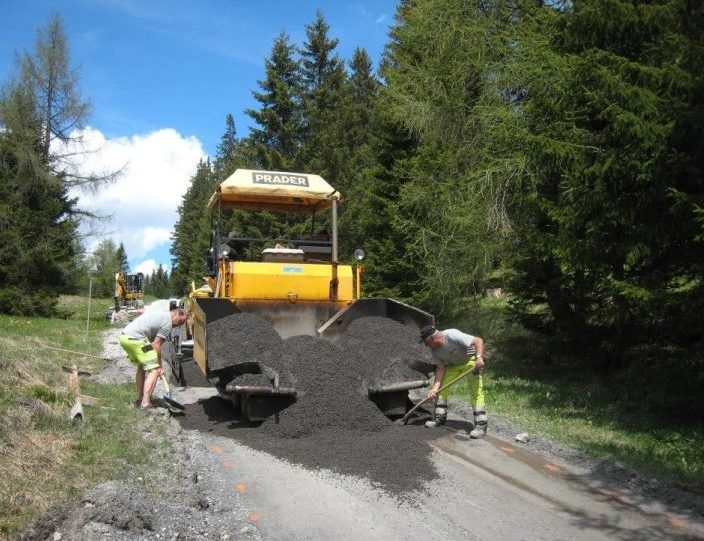 LOGBAU
Logbau has developed a new type of tarmac for road surfacing and stabilising earth that uses leftover tarmac and sawdust (the latter instead of cement). Since half of the binder mass is made up of sawdust, this halves the overall CO2 impact of the binder. Also, a significant cost saving is made by the fact that the sawdust and excess tarmac does not have to be disposed of.
ENVIRONMENTAL TECHNOLOGIES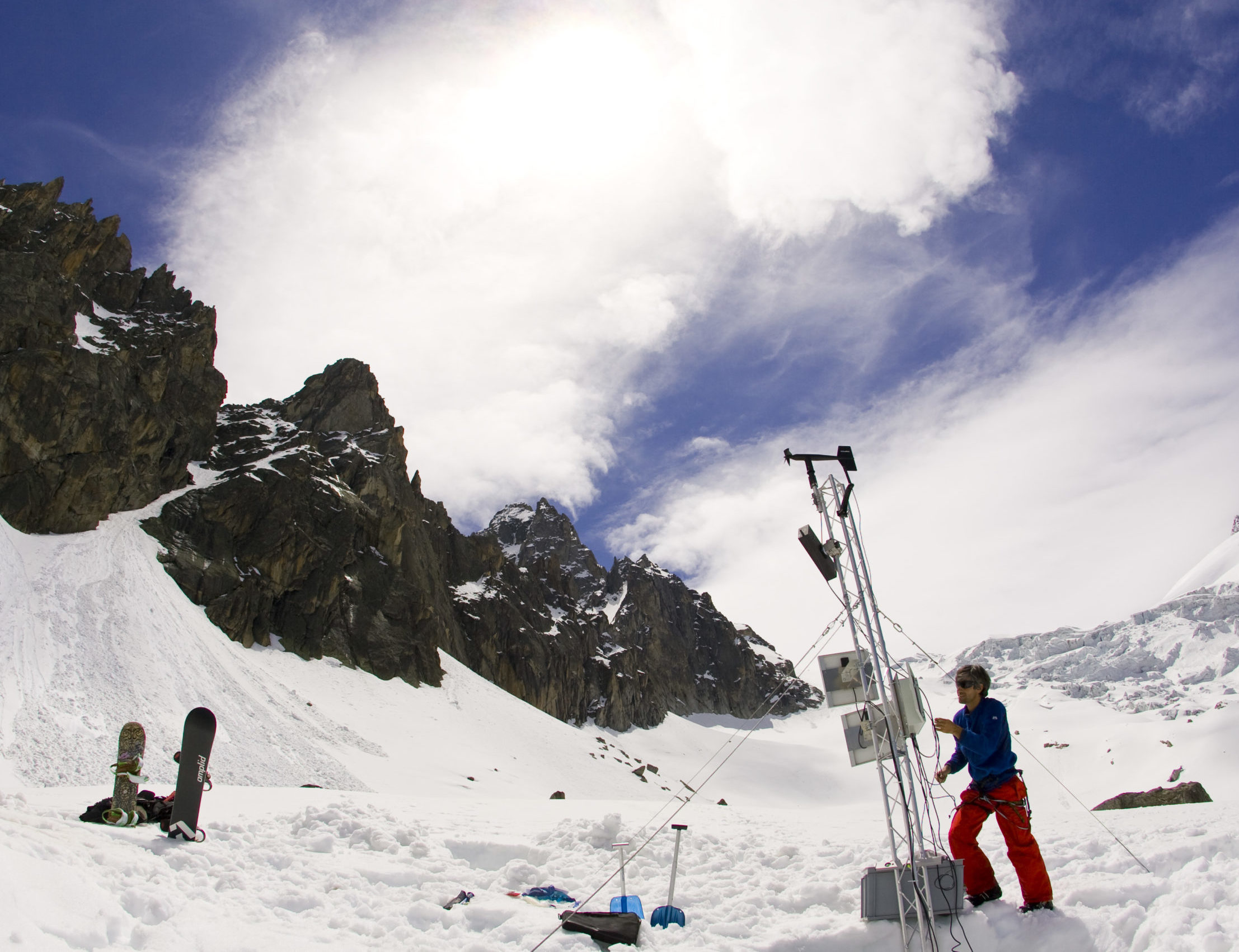 GAIASENS TECHNOLOGIES
Gaiasens Technologies develops operationa solutions for managing natural hazards, including high-tech monitoring stations that provide real-time measurements. These stations are designed to function autonomously in extreme environments such as those found at very high altitudes. The company also offers environmental modelling to help understand natural phenomena.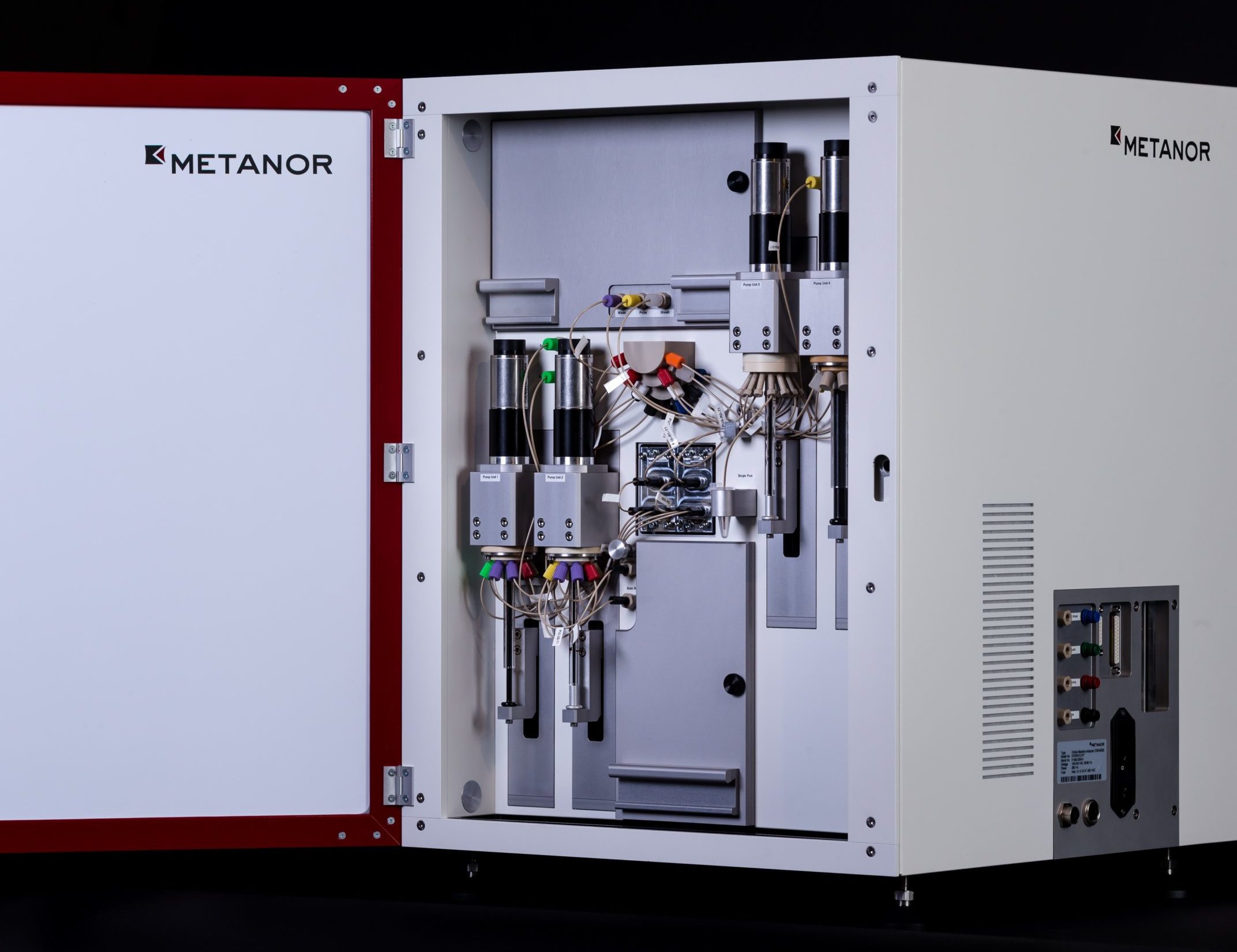 METANOR
Metanor has developed an on-line water analysis system that measures bacteria levels. It is designed to operate continually, 24 hours a day, seven days a week. The device will take measurements without human intervention for at least two weeks.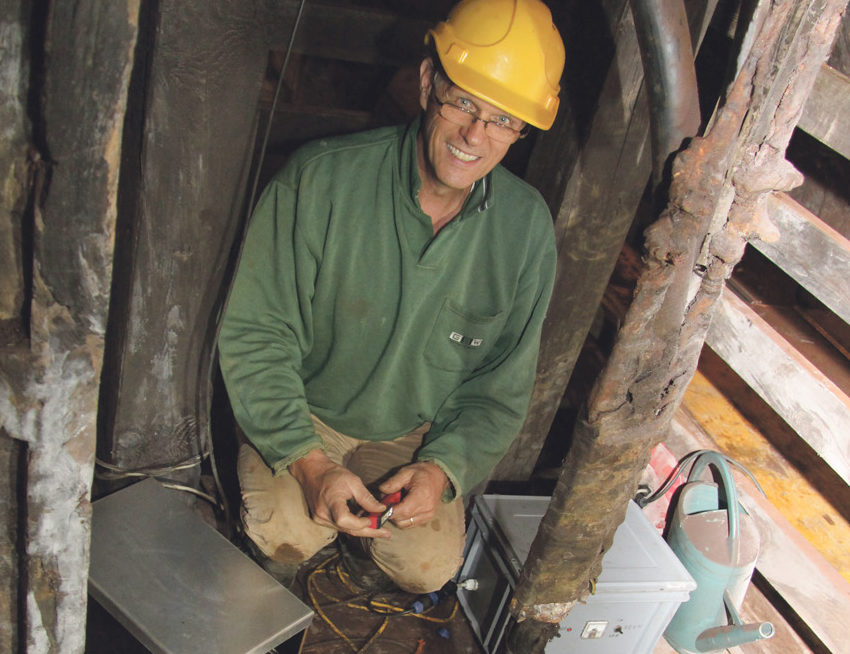 SWISS INTECH
Swiss Intech has developed a self-powering pumping system capable of pumping water from a depth of up to 80 metres. This solar-powered system is designed for use in areas with no water infrastructure and mountainous regions all over the world. The tubular pump is very small (only 40 mm in diameter). It requires no more energy to work than an electric light bulb.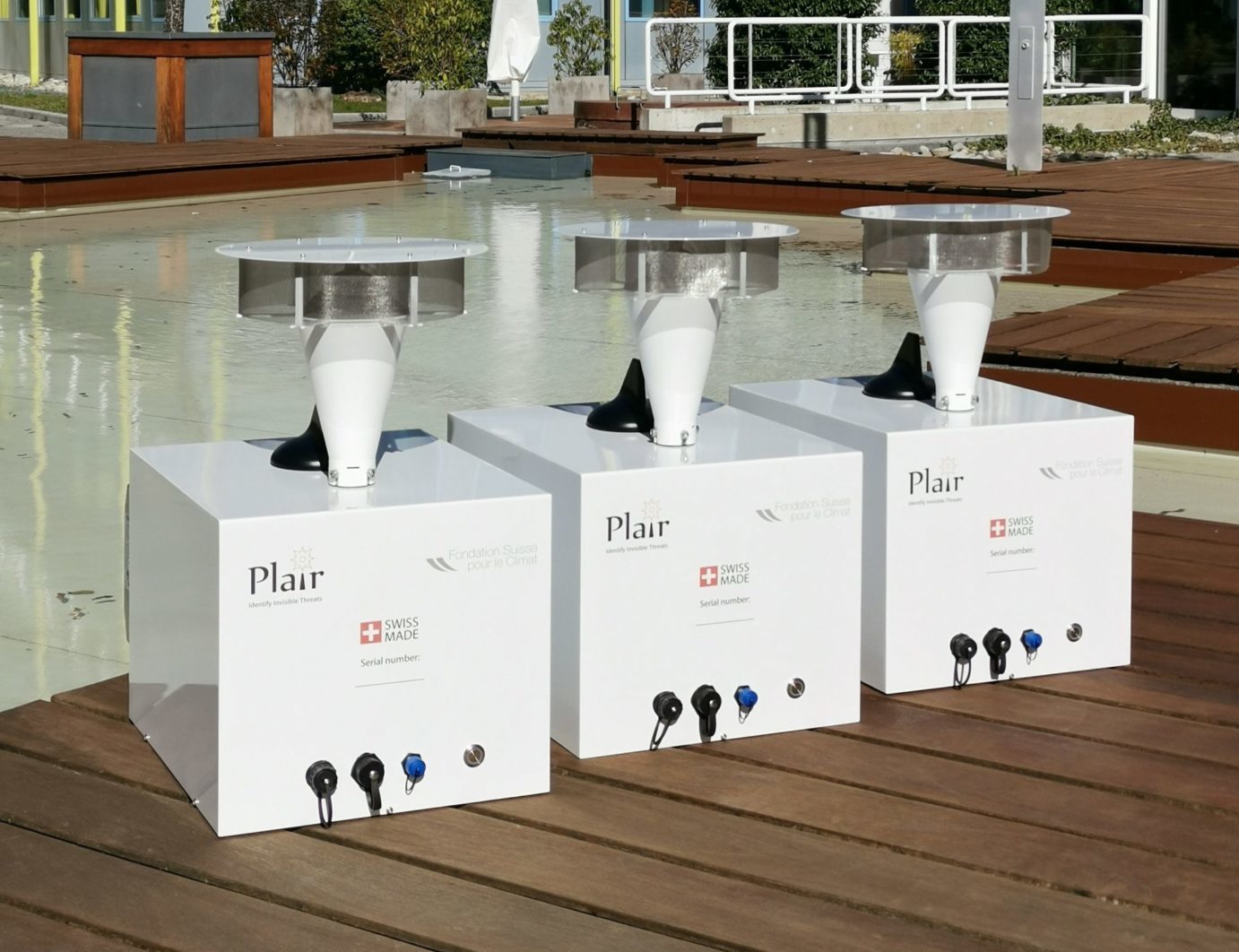 PLAIR
Plair SA transforms air quality monitoring across multiple industries. Plair SA has developed a proprietary and patented laser-sensing system for precise air quality monitoring and instantaneous detection of pathogens, allergens, and pollutants. The Plair system replaces microbial identification and particulate counting, increasing effciencies, automation, and enabling improved risk management related to biocontamination.
WYSSEN AVALANCHE CONTROL
Wyssen has been working in avalanche hazard prevention since 1926. It supplies remote avalanchedirecting systems. The market leader in Switzerland, Austria and Norway, it also supplies installations to protect not only ski resorts but also roads and mines in Canada, the United States and Chile.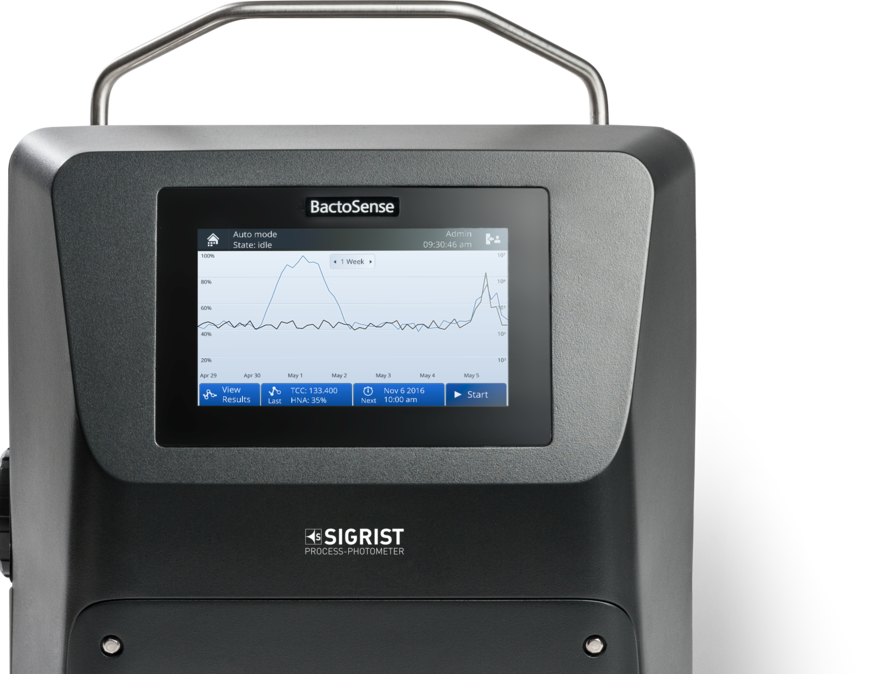 SIGRIST-PHOTOMETER / BNOVATE
bNovate SA, in partnership with the company Sigrist-Photometer, markets a revolutionary microbiological monitoring instrument for the drinking water industry: BactoSense. This instrument reduces the measuring time from several days to just 20 minutes, which means that the number of bacteria present can be monitored automatically 24 hours a day, before the water is supplied to customers. bNovate is thus making drinking water safer for consumers and tackling a considerable public health risk at the same time.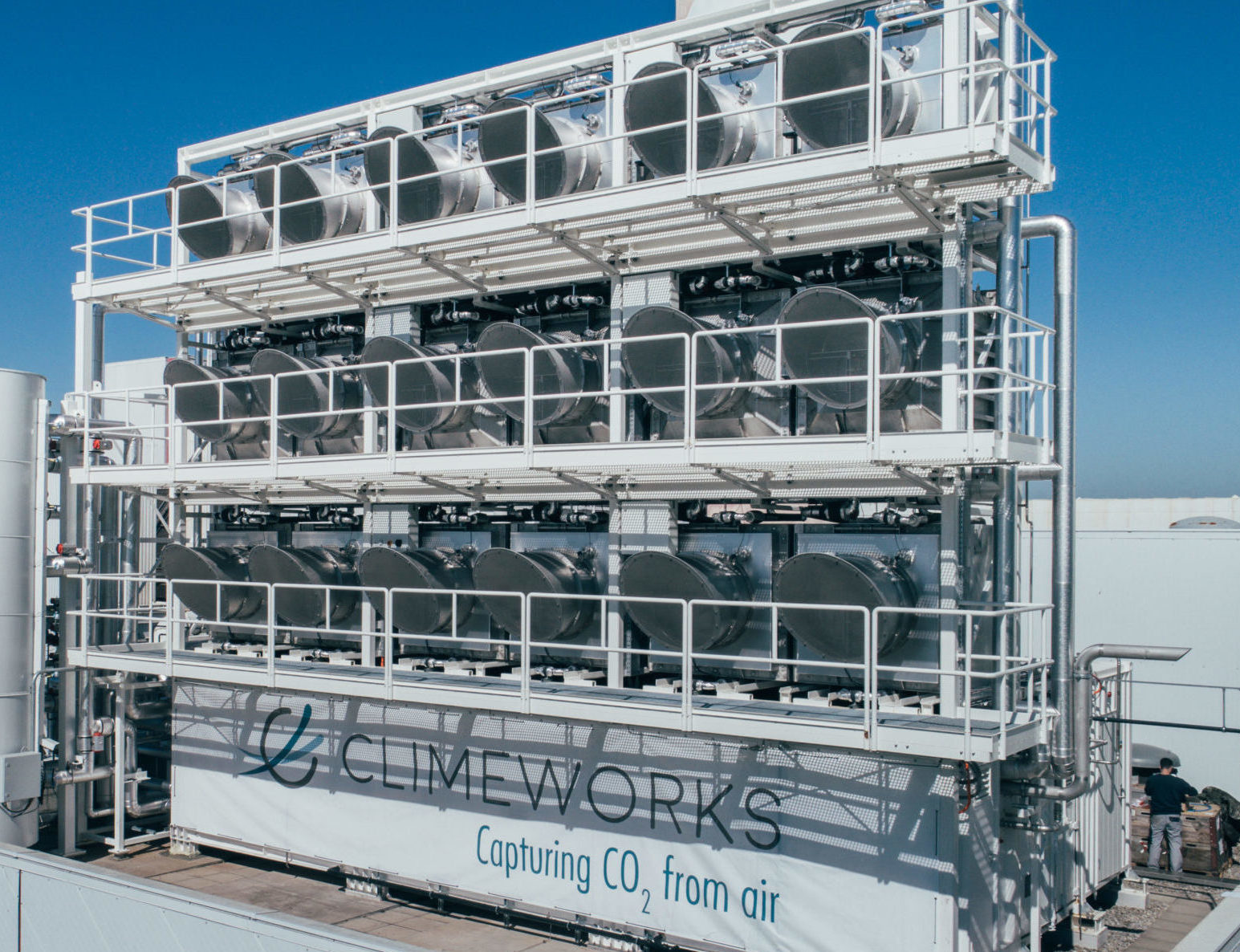 CLIMEWORKS
Working with its partners CarbFix2 and Reykjavik Energy, Climeworks has developed a technology that captures CO2 from the air, mixes it with water and transports it 700 metres underground. When it is broughtinto contact with a volcanic rock, the solution turns into limestone, making it no longer harmful to the environment. Using this process, the company hopes to capture 1% of worldwide CO2 emissions by 2025.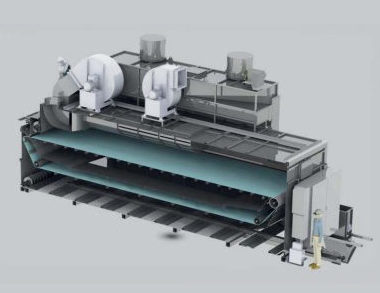 OEKOSOLVE
Known mainly for its electrostatic filters that limit fine-particulate emissions, OekoSolve has also developed an innovative solution for biomass-to-energy systems. Neviro is a single system that combines drying the fuel with reducing emissions of the fine particulates it produces. It uses the energy in the exhaust gas to dry the fuel burned subsequently, thereby increasing the installation's yield.
URBAN SOLUTIONS & ENERGY SYSTEMS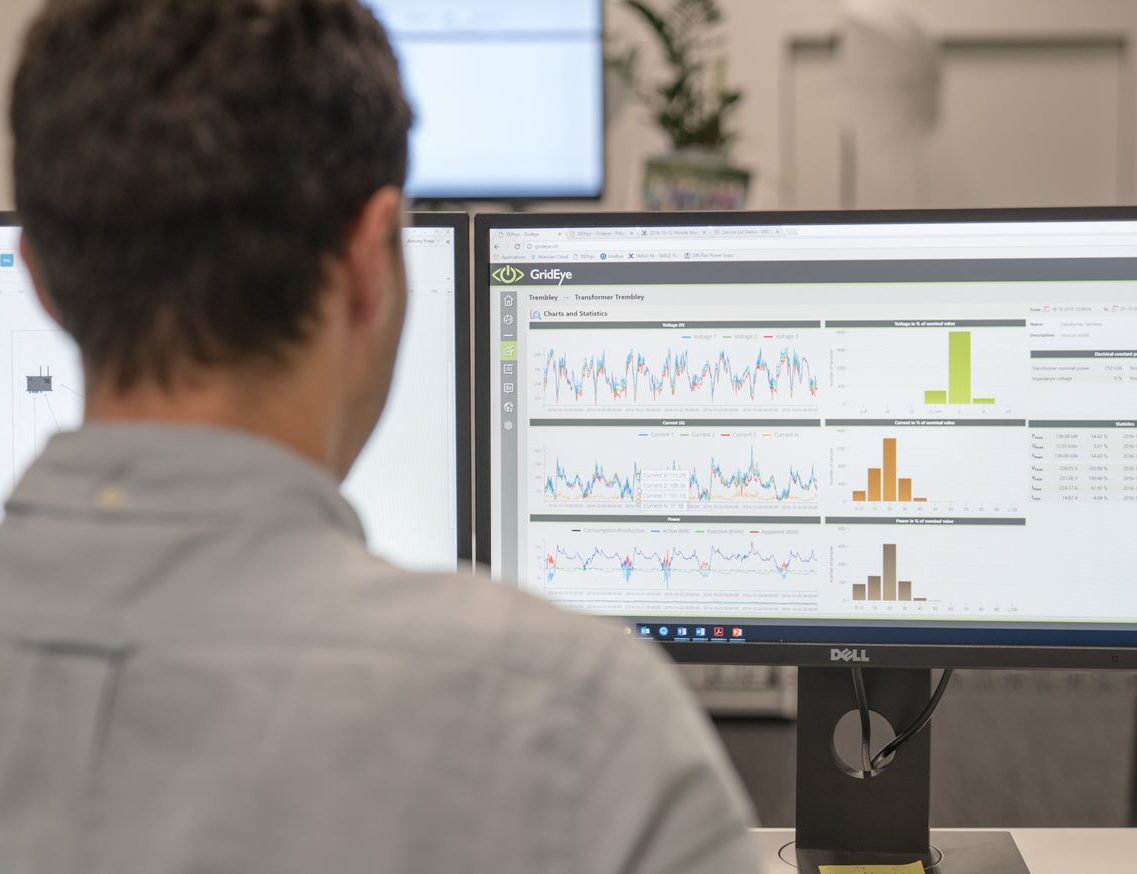 DEPSYS
DEPsys has developed a digital platform called GridEye, capable of designing, operating, monitoring, analysing and automating power distribution grids. GridEye extracts the relevant information and creates value for owners of electricity grids, enabling them to manage their operational transition and to guarantee sustainable electricity.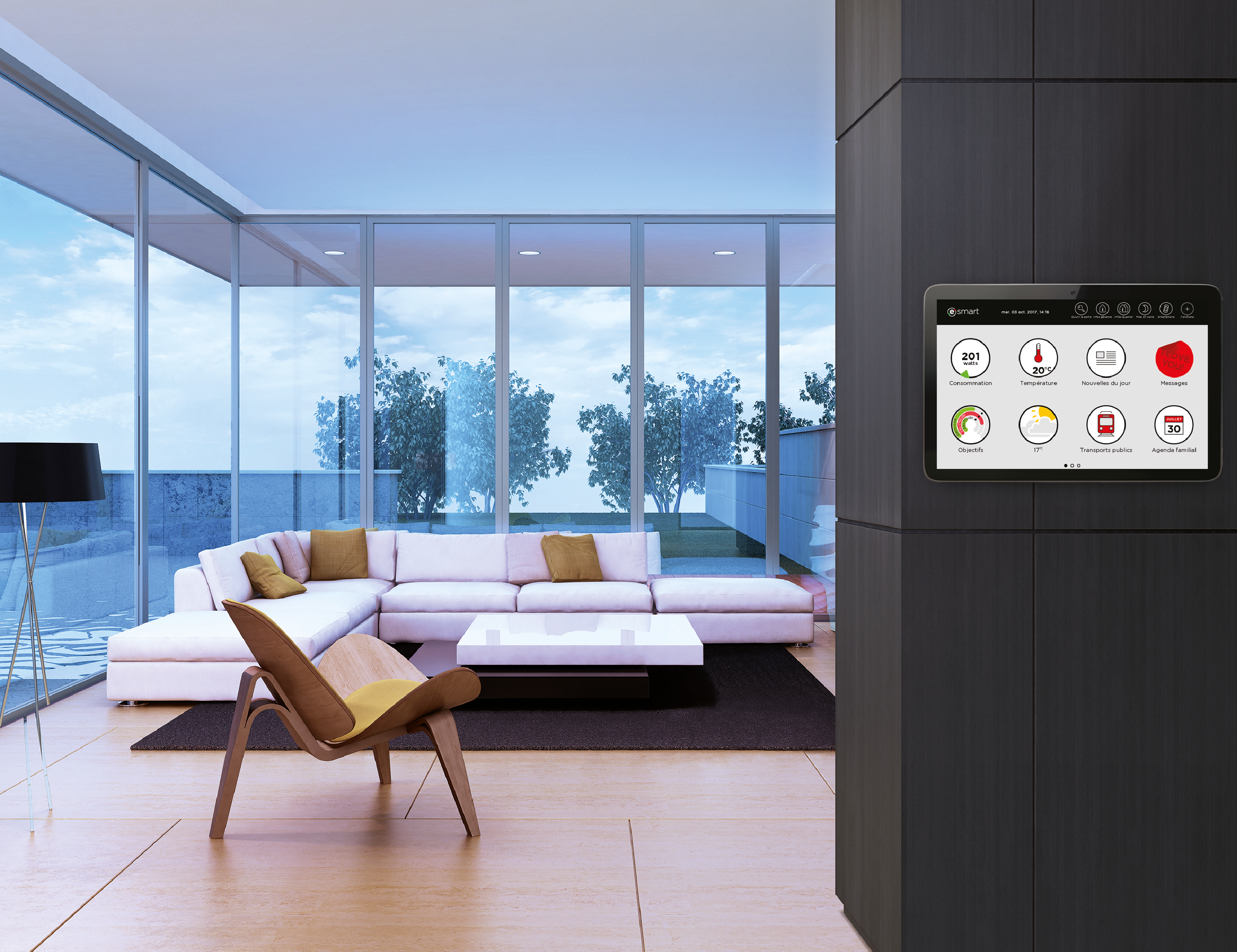 ESMART
eSMART markets an energy management system for buildings. All of the household appliances are plugged into little modules so that they can be controlled from a touch screen, smartphone or PC. The result? Big energy savings.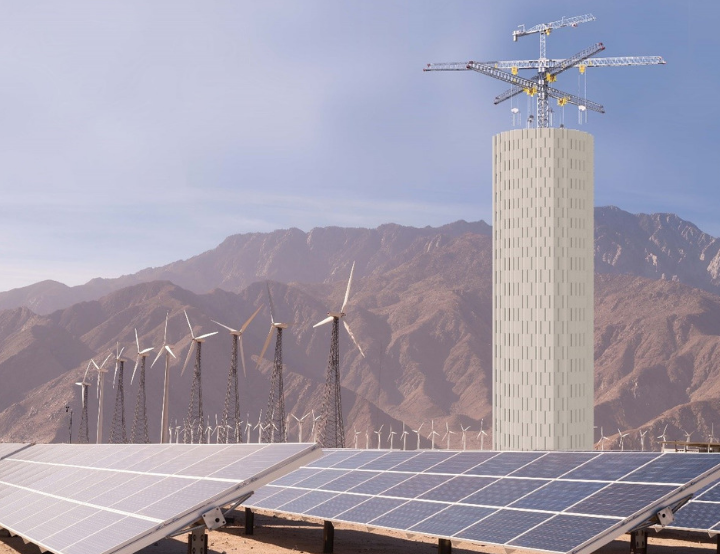 ENERGY VAULT
EnergyVault builds energy storage towers that work by inertia. This technology was inspired by pumped-storage hydroelectric plants. Instead of containing water, the towers are made up of custom-made composite blocks. These low-cost blocks generate energy when released and have all the advantages of a hydroelectric pumping system but at a much lower initial cost and size.
ADAPTRICITY
Adaptricity develops innovative software that enables network operators to automate repetitive tasks such as connection requests and to carry out network analyses at every voltage. Their software products also evaluate the effects of injection of renewable energy sources into the grid and manage the impact of electric vehicle charging.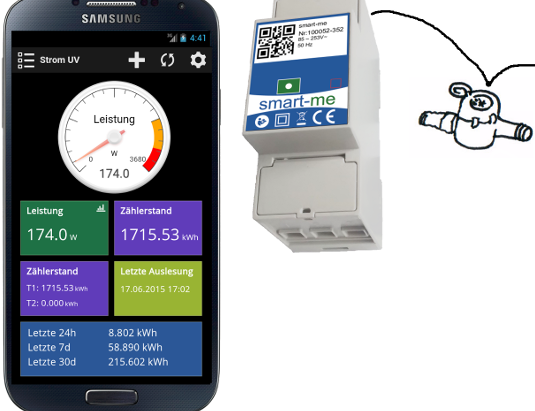 SMART-ME
Smart-me markets a digital solution that uses smart meters to display, analyse and manage the energy data from a building in real time.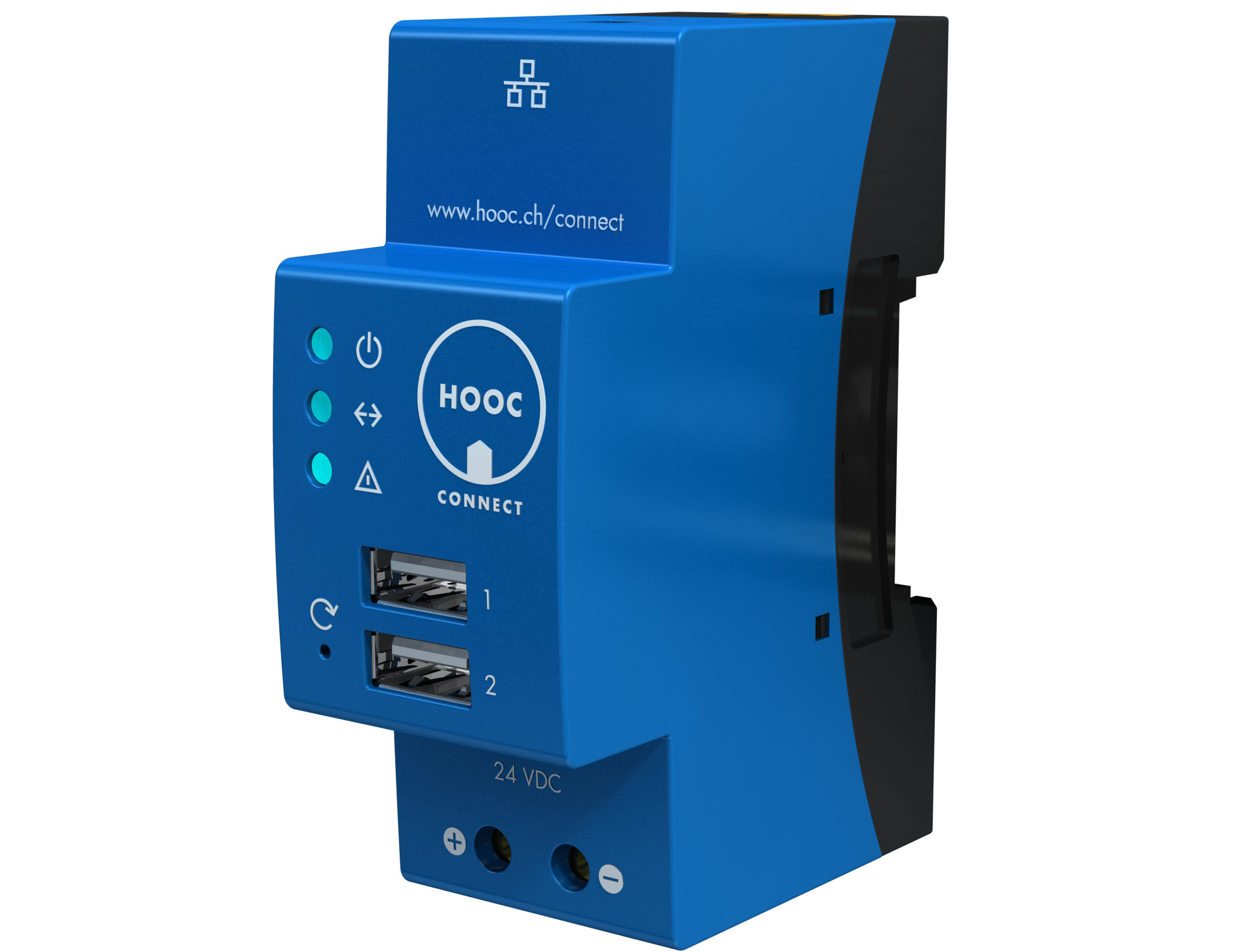 HOOC
HOOC has developed a digital transformation solution for the building industry and industrial automation. Its platform provides easy, ultra-secure remote access, real-time data acquisition, data exchange, and supervision and monitoring of industrial installations, making on-site interventions a thing of the past.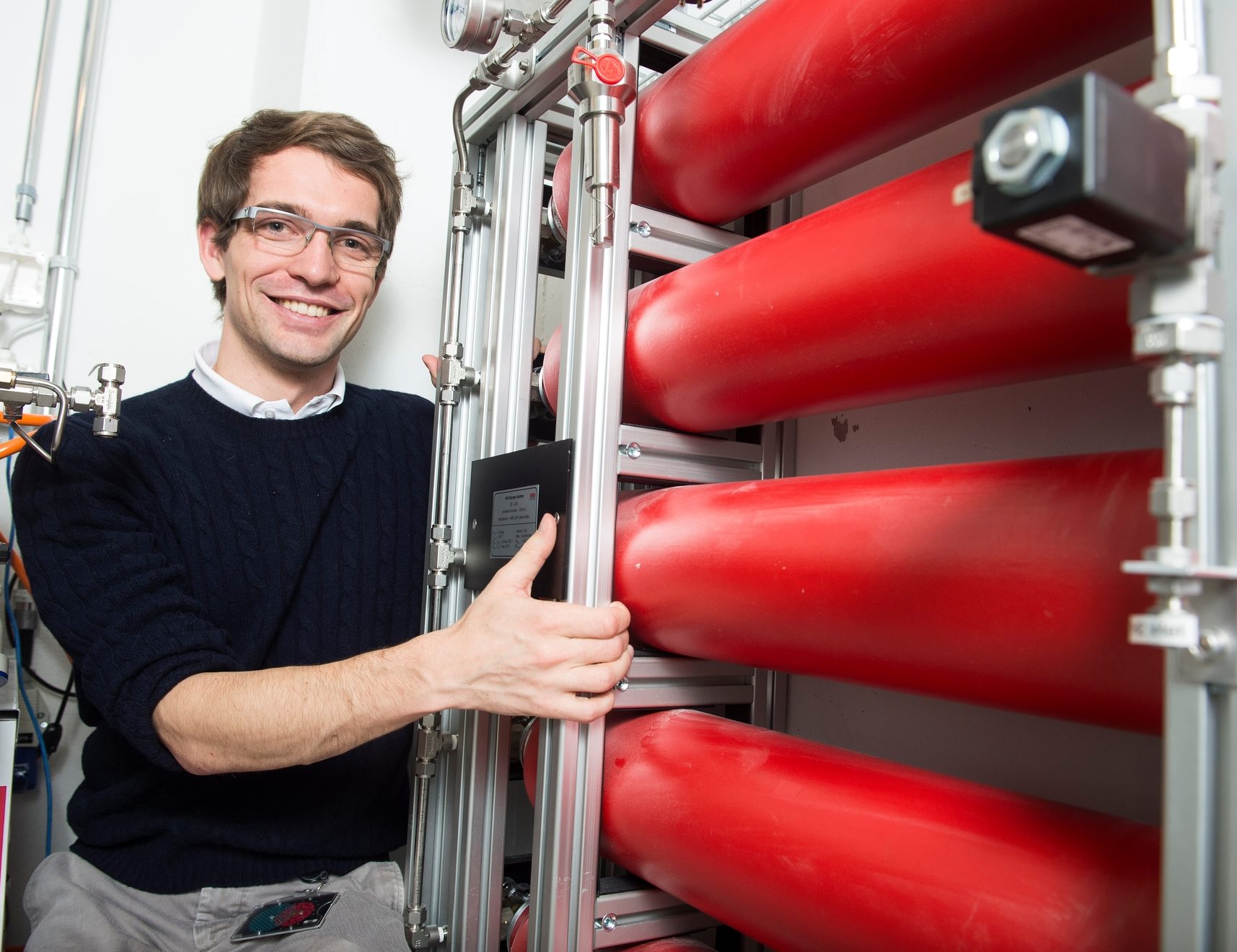 GRZ TECHNOLOGIES
GRZ Technologies has developed an energy storage solution that uses hydrogen and metal hydrides. This has multiple applications, particularly in the seasonal storage of energy generated from renewable sources, but also in mobility and refuelling points for hydrogen-powered vehicles.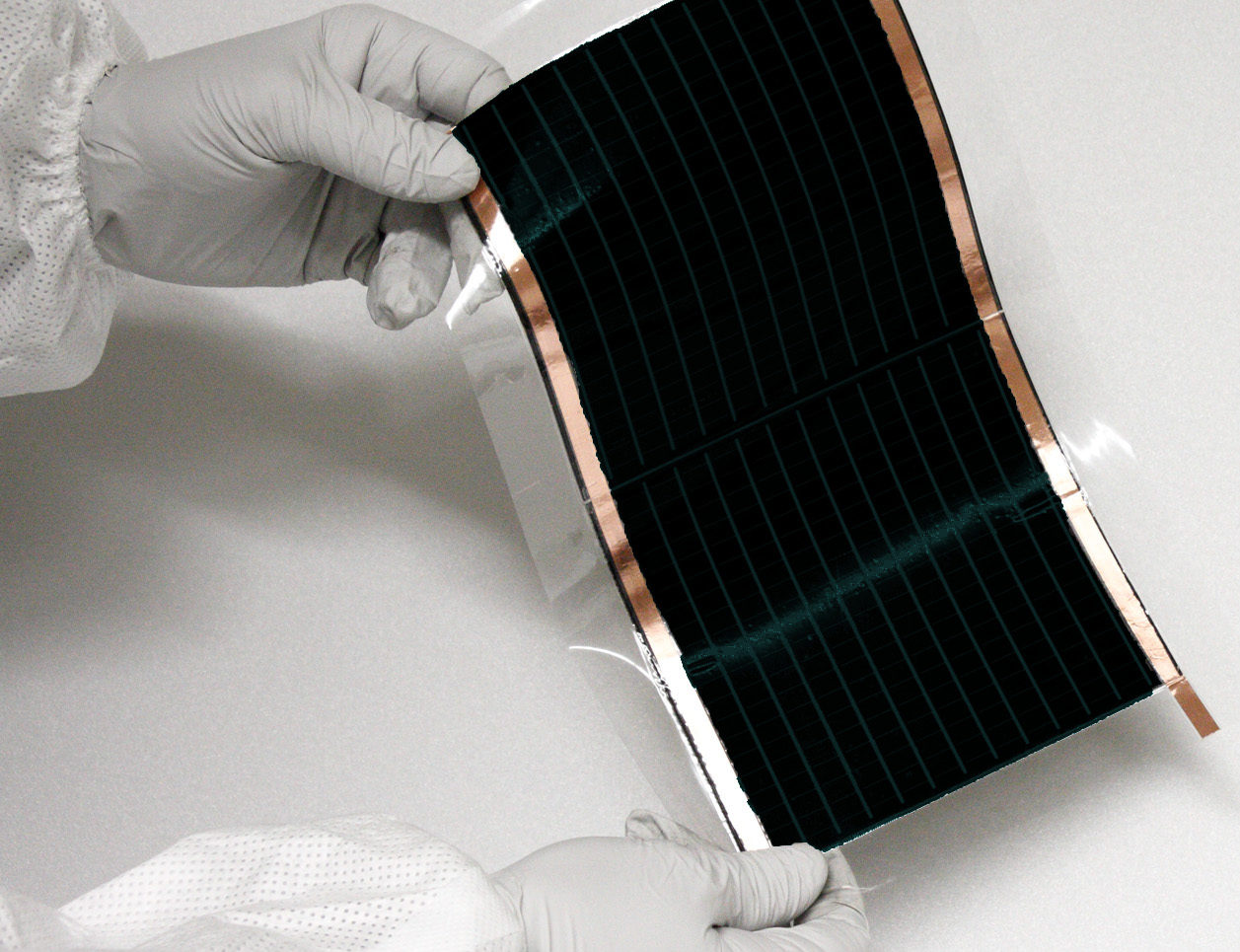 FLISOM
Flisom is set to begin industrial manufacture of its flexible photovoltaic modules. This product is based on innovative thin-film solar technology developed in Switzerland. These flexible solar panels have a high energy yield and are ultra-light. They have a host of applications in construction, transport, the aerospace industry and more.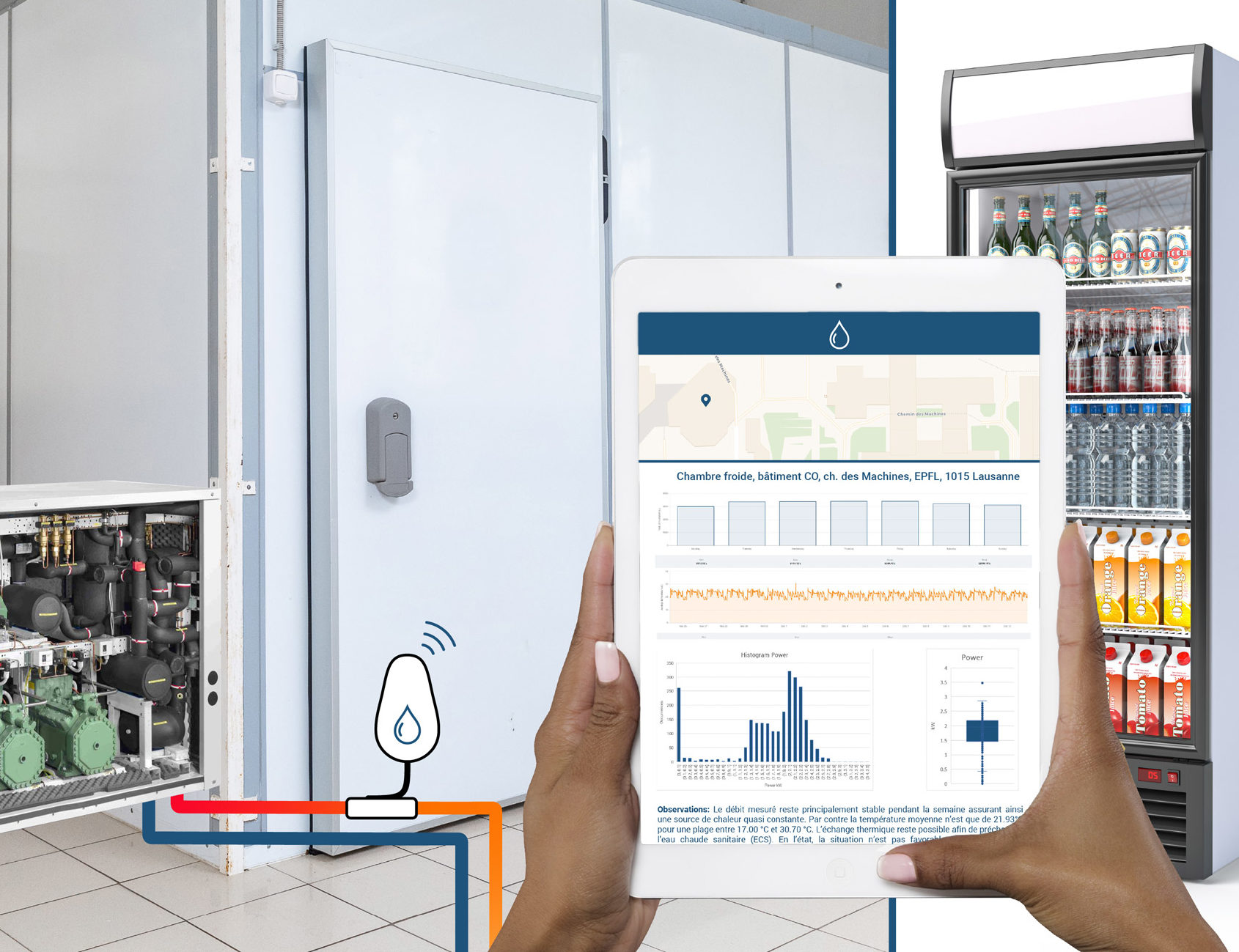 DROOPLE
Droople has developed a water management platform that uses artificial intelligence and a network of smart sensors placed at each consumption point in a building, such as the toilets, shower, taps and washing machine. These detailed data are very useful to municipalities and utility companies, helping them improve their planning and reduce the residence time of water in reservoirs and the network.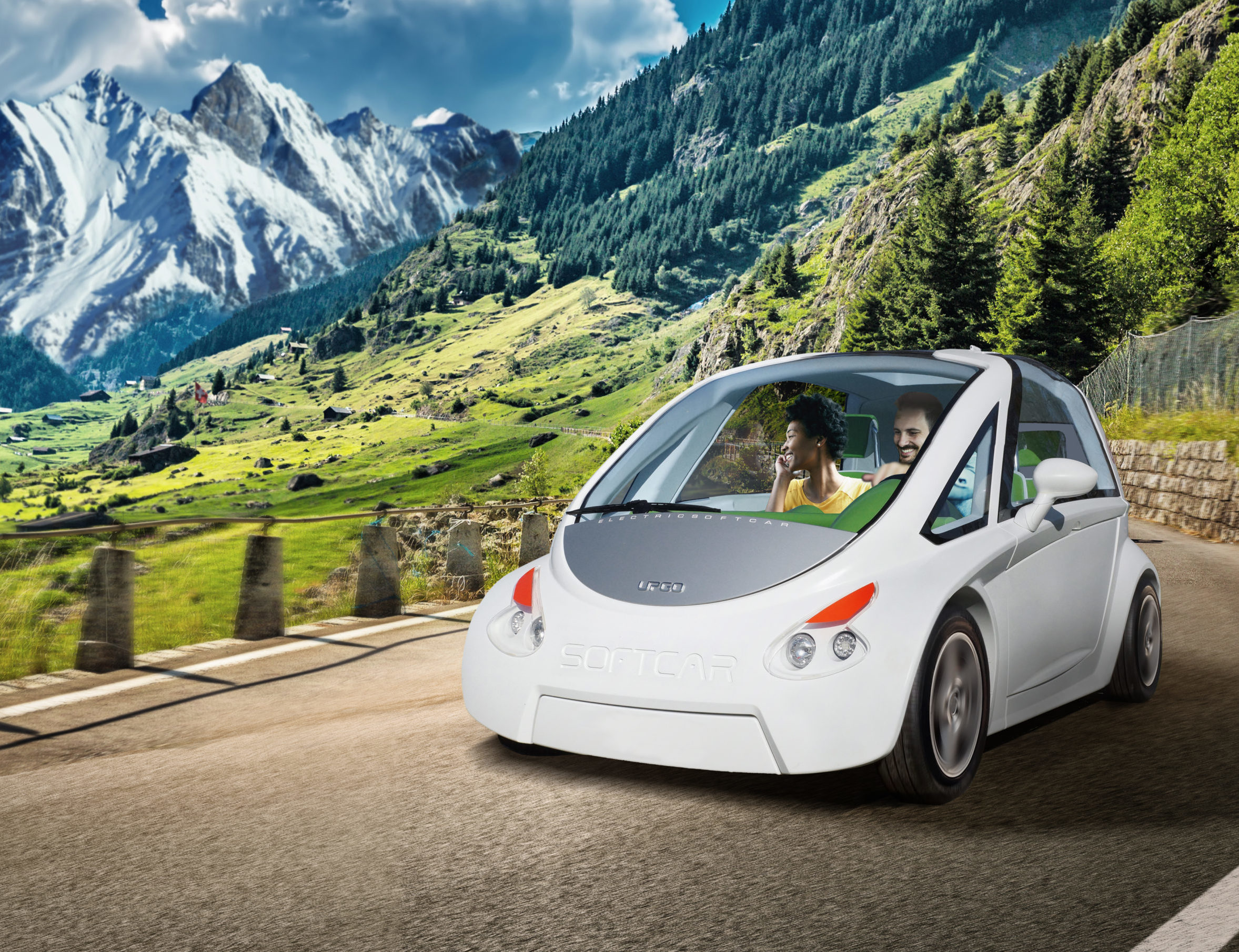 SOFTCAR
Softcar is an ultra-light electric urban vehicle built out of biopolymers and composite materials. Fully recyclable and made from only 1,800 parts compared to 40,000 for a conventional vehicle, Softcar is touted as the Swatch of the mobility world.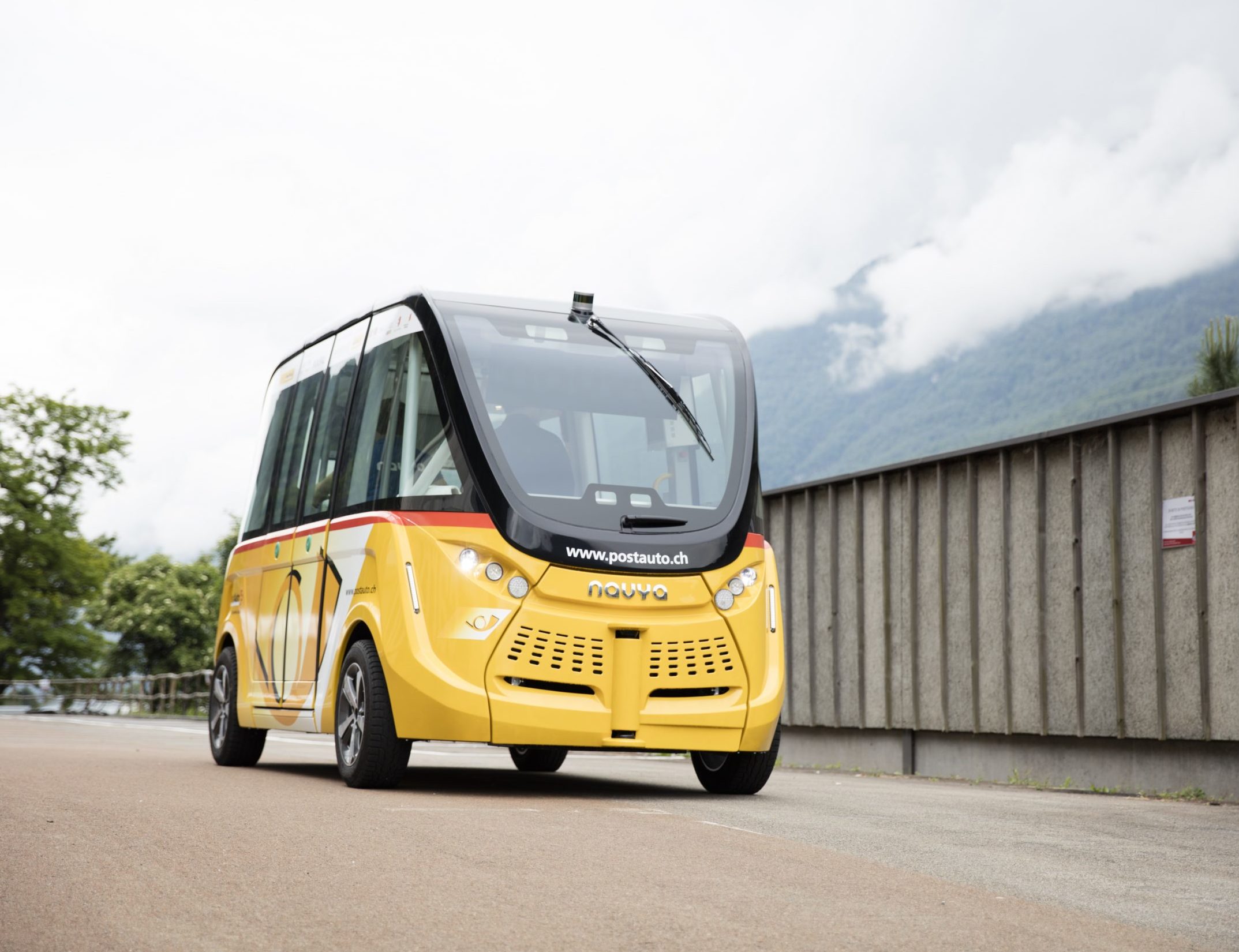 BESTMILE
Bestmile has developed a fleet orchestration software platform for mobility customers. Among other things, it is used to control and optimise the management of driverless shuttle buses like the ones introduced in Sion (a world first).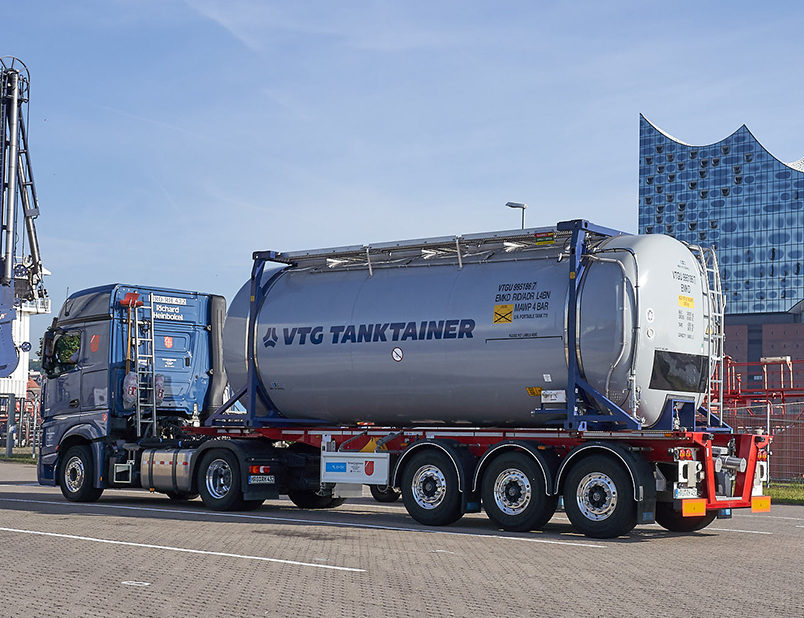 NEXXIOT
Nexxiot, a spin-off of ETH Zurich, develops sensors that provide real-time monitoring of the location and transport conditions of containers. The sensors are self-sufficient, requiring no external power source. This makes them very useful for shipping containers and rail freight wagons that have no power supply.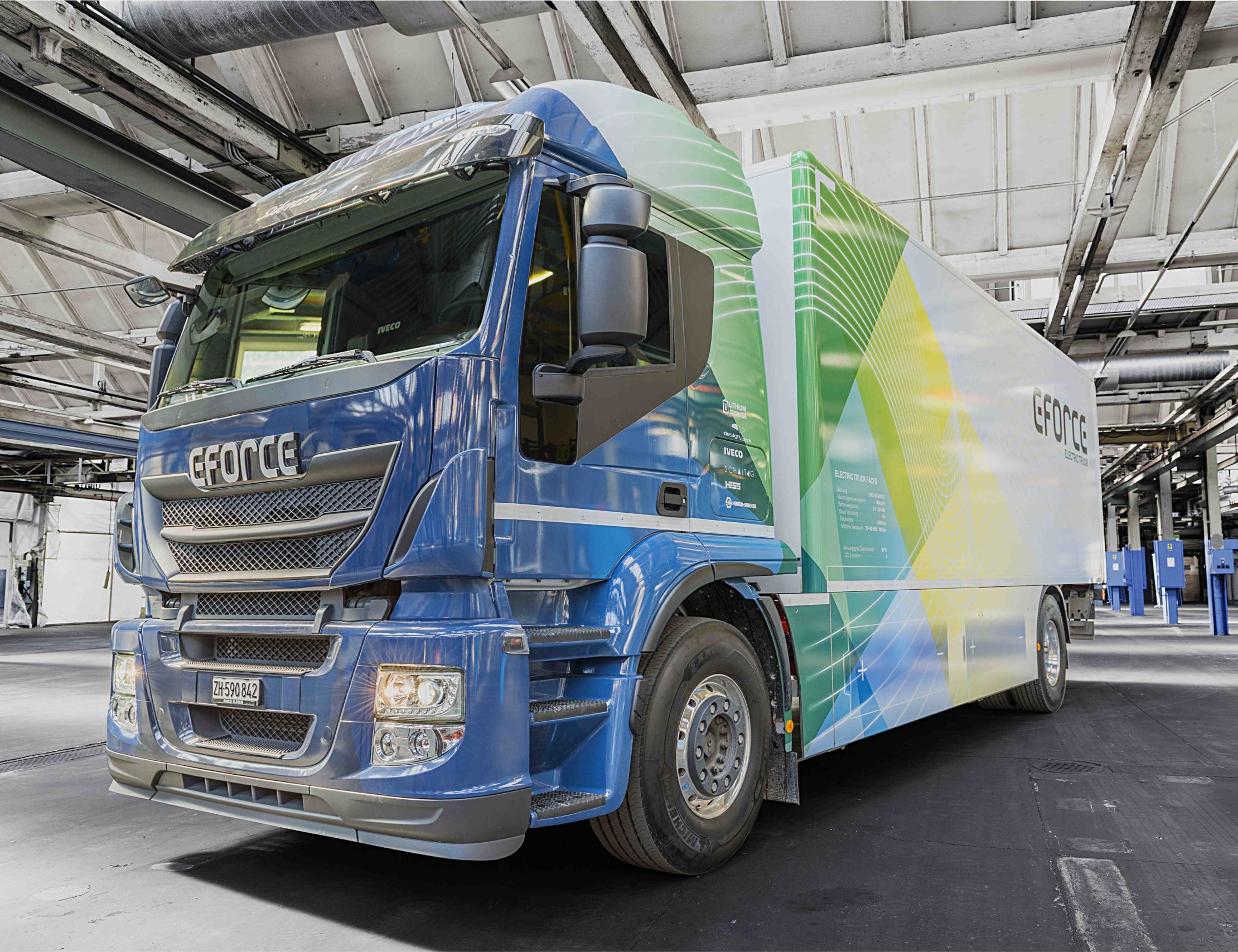 E-FORCE ONE
The electric truck developed by the Swiss company E-Force One is extremely quiet and emits zero exhaust gases. E-Force One began operating in 2012, with the aim of opening up electromobility to the haulage industry.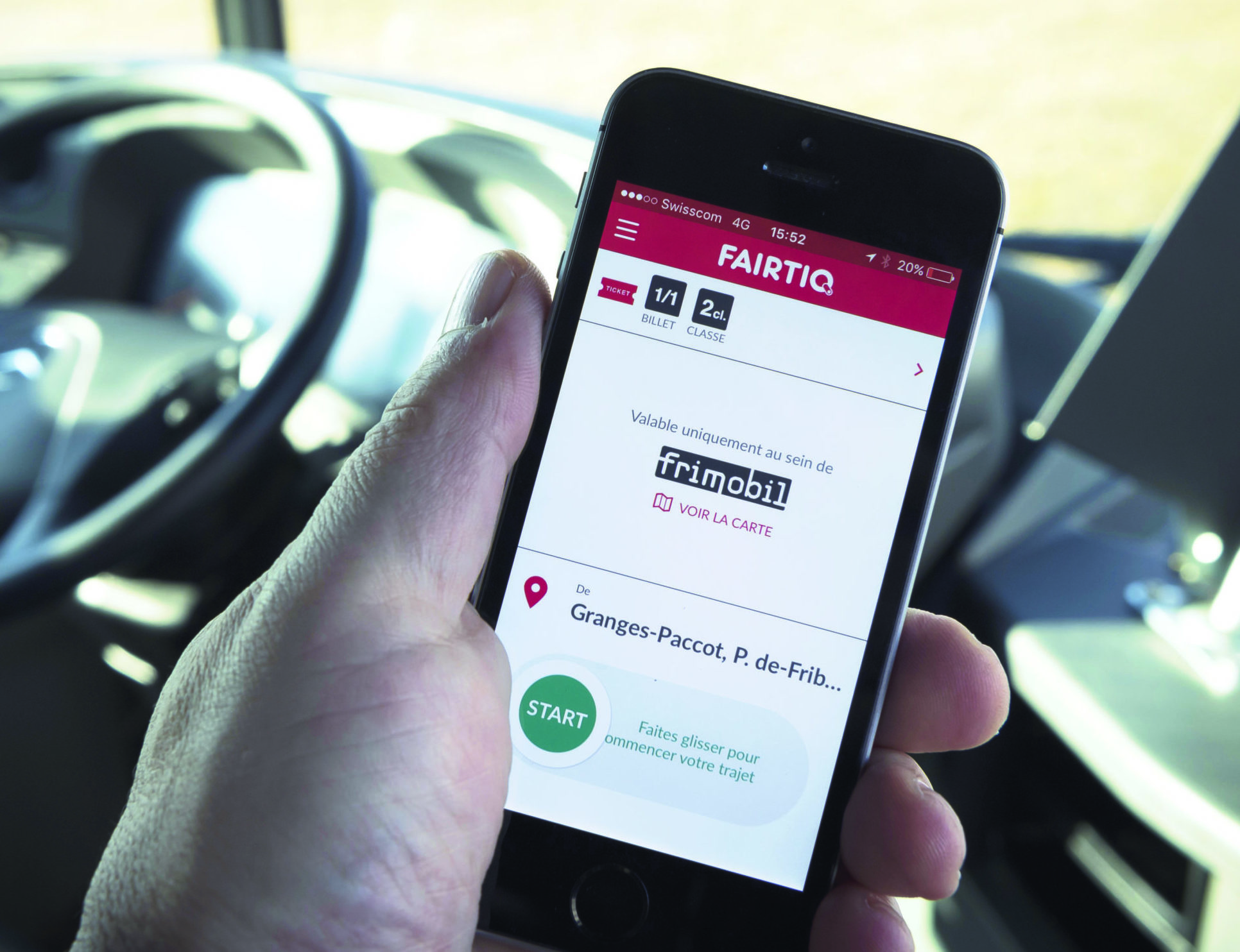 FAIRTIQ
FAIRTIQ has invented a new way to travel. The FAIRTIQ mobile app automatically detects which journey the user is making, regardless of any changes in the mode of transport, automatically assigning a good-value smart ticket price.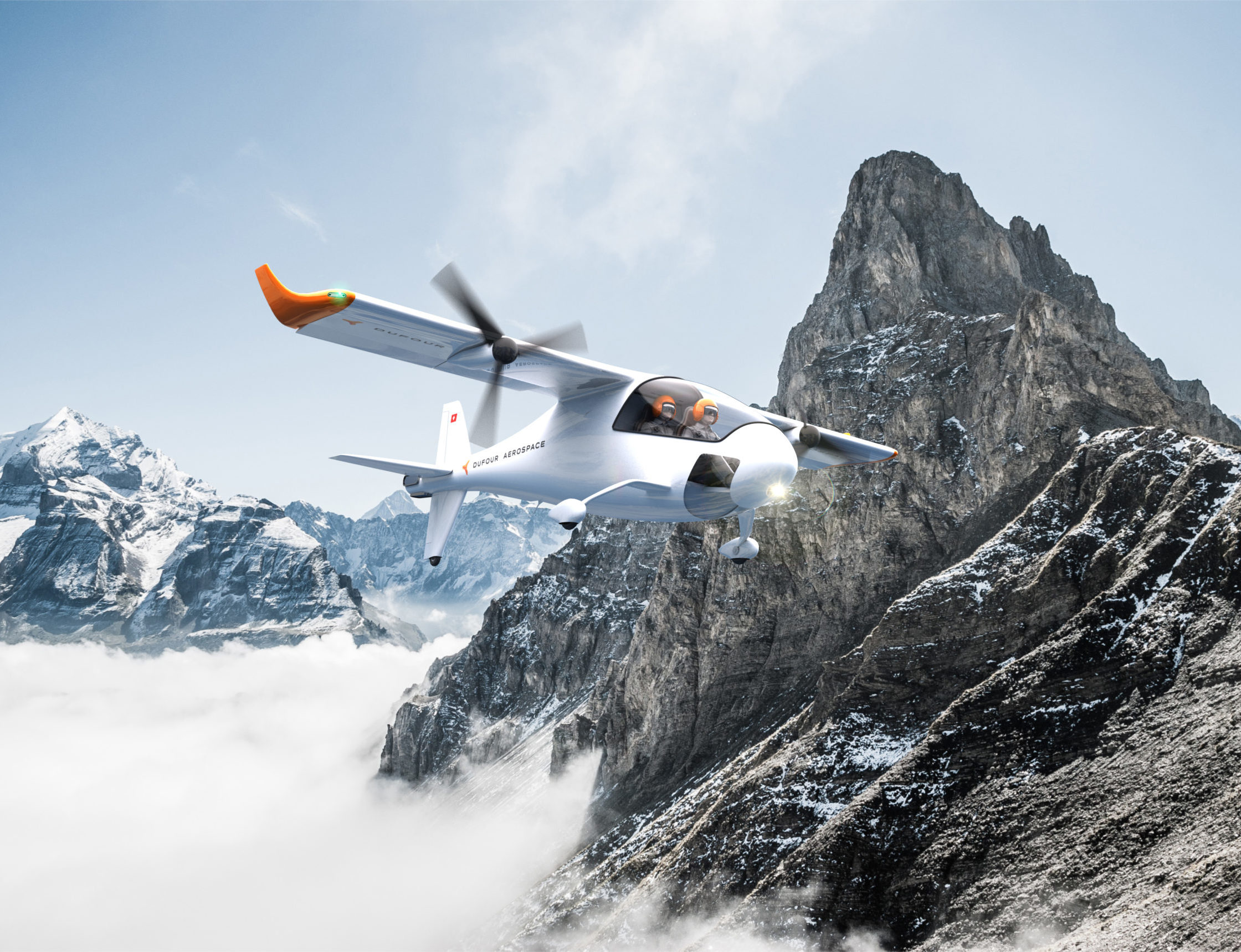 DUFOUR AEROSPACE
The start-up Dufour Aerospace is developing the aEro 2, an electrically powered VTOL aircraft. With a range of 120 km at 180 km/h, it is perfectly suited to urban aerial transport applications.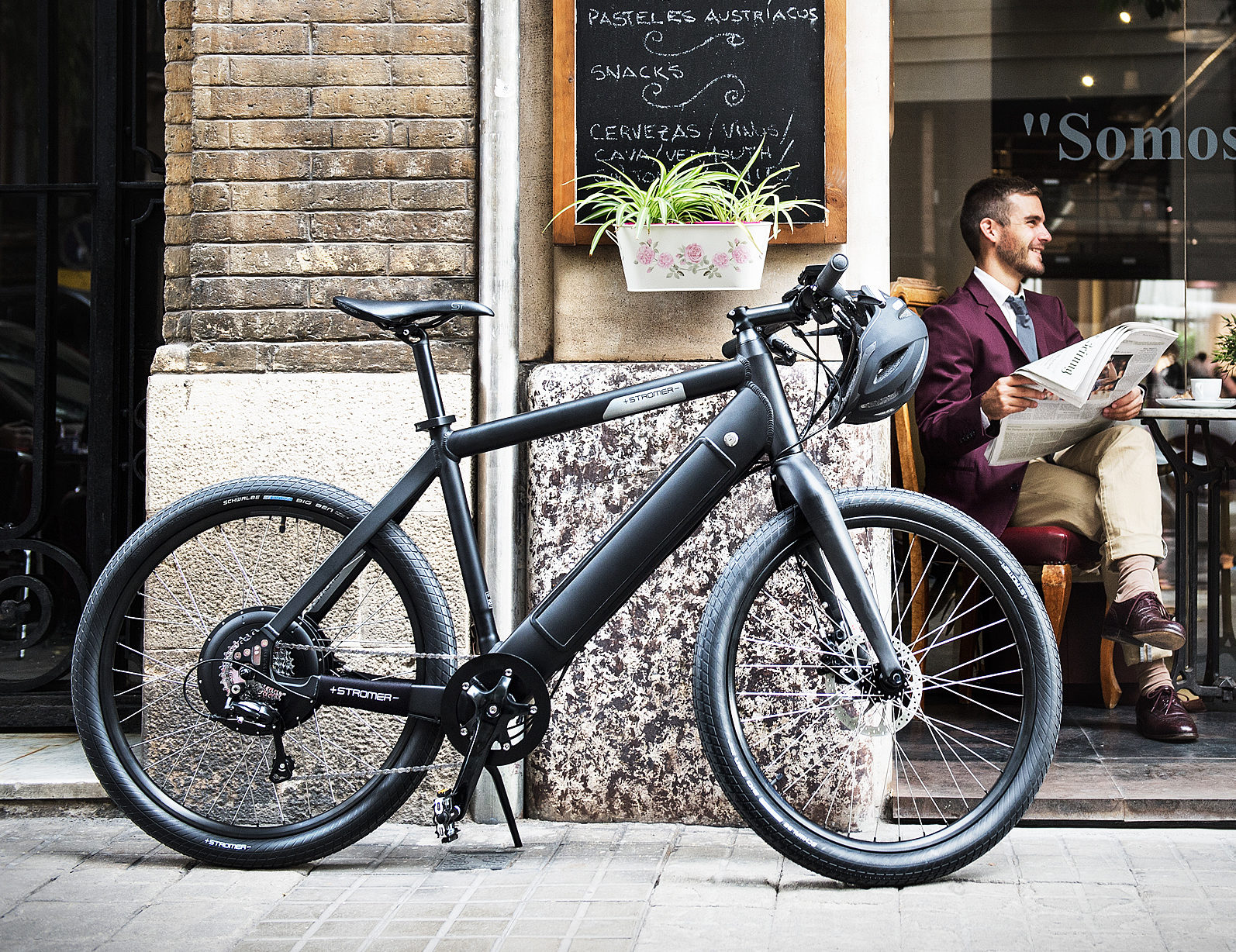 STROMER
Stromer was founded in 2009, the brainchild of the entrepreneur Thomas Binggeli, who wanted to create a bicycle with an integrated battery. In 2014, the Stromer brand brought onto the market the world's first connected electric bike. The accompanying app can be used to change the settings and lock the bike remotely. Over the years, the brand has continued to innovate.
LECLANCHÉ
The largest electric ferry in the world completed its maiden voyage in Denmark in August 2019. The ferry'spropulsion system is powered by batteries manufactured by the Swiss company Leclanché, one of the world's leading energy storage companies. It has arange of 41 kilometres, seven times that of conventional electric ferries, and its battery recharges in around thirty minutes.